Croatian films at 25th Sofia International Film Festival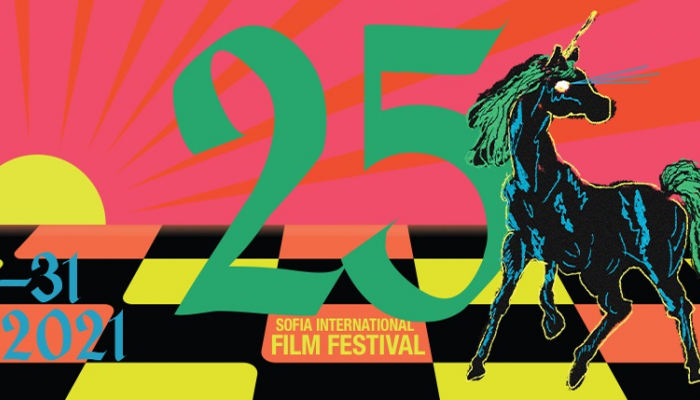 Five Croatian titles to screen at the Sofia International Film Festival, the first portion of which is held in hybrid format, 11th – 31st March, while the second portion will take place in the second half of 2021.
Dalibor Matanić's fiction feature The Dawn will be screening in the regional competition programme, Balkan Competition. The Dawn is the second instalment of Matanić's The Sun Trilogy (The High Sun, The Dawn, Sunset). Just as he did with The High Sun, Matanić once again wrote the screenplay and directed the film in which he continues to examine the juxtaposition between the most noble and basest of human impulses. Matanić's latest offering had its world premiere in November 2020, in competition at the Tallinn Black Nights Film Festival. The film is a Kinorama production, along with Ascent Film and RAI Cinema, while Ankica Jurić Tilić acts as producer and Andrea Paris, Matteo Rovere and Ines Vasiljević as co-producers.
The Sofia IAFF visitors will have a chance to see The Dawn at festival venues, on 16th and 23rd March, and at the festival's online viewing platform.
Alongside The Dawn, the abovementioned competition consists of 12 other titles, including Uppercase Print, Radu Jude's fiction feature prior to Bad Luck Banging or Loony Porn, this time a Kinorama co-production, which recently won the prestigious Golden Bear for Best Film at Berlinale. The programme also features Bosnia and Herzegovina Oscar candidate, Quo Vadis, Aida? directed by Jasmila Žbanić, which has garnered numerous recognitions, including two BAFTA nominations (for Best Director and Best Non-English Language Film).
The 25th Sofia IFF will also screen four Croatian shorts, in the Croatian Shorts special. These are Angina pectoris by Filip Mojzeš, Tenant by Borna Zidarić, Sultriness by Petar Vukičević and I'm Not Telling You Anything, Just Sayin' by Sanja Milardović. All four titles screened in the Checkers programme at last year's Zagreb Film Festival, while the programme section at Sofia IFF was made possible thanks to a collaboration between Sofia IFF and Zagreb Film Festival.
In addition to the film programme, the 18th edition of the co-production market, Sofia Meetings, will take place in digital-only format and will include the fourth module (project pitching and packaging) of Goethe-Institut's training programme, First Films First, with the participation of the Croatian fiction feature project by director and screenwriter Filip Heraković, Night Waves.
This year's 25th edition of the Sofia International Film Festival is divided into two instalments. The first is on 11th – 31st March, while the second instalment is scheduled to run in the second half of the year. The festival will present over 150 feature-length fiction and documentary titles and about 20 shorts.
Find out more about Sofia IAFF at the festival's official website.