Croatian films at 14th CinEast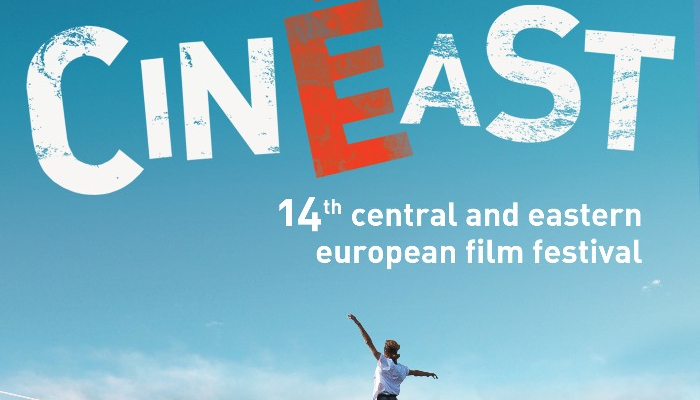 This year's edition of the Central and Eastern European Film Festival – CinEast is taking place, the same as last year, in hybrid format, 7th – 24th October. Numerous Croatian films will appear in different sections of the programme, including one in the main competition.
Antoneta Alamat Kusijanović's Murina is screening in the main programme, competing for the festival Grand Prix, special jury prize and critics jury award. The Dubrovnik director's debut feature premiered in Cannes, winning the Camera d'Or for best debut, and had its Croatian premiere at the Pula Film Festival, where it won three awards. The film also recently screened in competition at the Toronto IFF, as well as a festival in Bucharest, winning the award for best film.
Murina is produced by Danijel Pek (Antitalent) and Rodrigo Teixeira (RT Features), with co-producers Zdenka Gold (Spiritus Movens), Jožko Rutar (SPOK Films) and Miha Černec (Staragara).
This year's competition jury is presided over by Romanian director Radu Jude, whose Bad Luck Banging or Loony Porn is a minority Croatian co-production (with Ankica Jurić Tilić of Kinorama s Croatian co-producer), which won the Golden Bear at this year's Berlinale. The film is also featured at CinEast, in the FunnyEast programme devoted to comedies.
Other Croatian features at CinEast include Love Around the World directed by Anđela and Davor Rostuhar, screening in the Cinedocs programme. At the recently finished DOKUart in Bjelovar, the film won the audience award, following the one at ZagrebDox held this spring, as well as a jury mention at Croatian Film Days. It is currently screening in cinemas across Croatia, while the full screening schedule is available here.
Apart from Bad Luck Banging, the FunnyEast programme includes another Croatian minority co-production, Heavens Above directed by Srđan Dragojević. The film is a co-production between Serbia, Germany, Macedonia, Croatia and Slovenia, with Studio Dim as the Croatian producer (co-producer is Darija Kulenović Gudan). The film had its world premiere in August of this year at the prestigious Locarno Film Festival.
Rok Biček's Penalty Shot, which also had its world premiere at Locarno FF, is likewise screening at CinEast, in the short film programme – Cineshorts. Based on the novel 'Dark Mother Earth' written by Kristian Novak and the eponymous feature film currently in production, it is an Antitalent production, with Cvinger Film (Slovenia) and Zwinger Film (Austria) as co-production partners.
Alongside Penalty Shot, CinEast will feature two more Croatian shorts – an experimental documentary created by directing duo Igor Bezinović and Ivana Pipal, Microcassette – The Smallest Cassette I've Ever Seen, which is Bonobostudio from Croatia production, with Teorija na delu from Serbia as co-producer, as well as Marko Dješka's All Those Sensations in My Belly, an Adriatic Animation production (producer is Draško Ivezić), created in co-production with Portuguese BAP animation studio.
CinEast entire programme is available here.
This year's 14th CinEast is held 7th – 24th October in hybrid form – both onsite at cinemas around Luxembourg and online. Festival audiences will get to enjoy 55 feature and 35 short titles from Central and Eastern Europe.
The country in focus is Slovenia, while this year's production company in focus is Antitalent, with two films featured in the film programme (Murina and Penalty Shot), therefore Antitalent producer Danijel Pek will attend the first festival screening of Murina, scheduled for 7 p.m. on 18th October.
More information about CinEast is available on the festival's official website.