Croatian Films and Projects at 23rd International Trieste Film Festival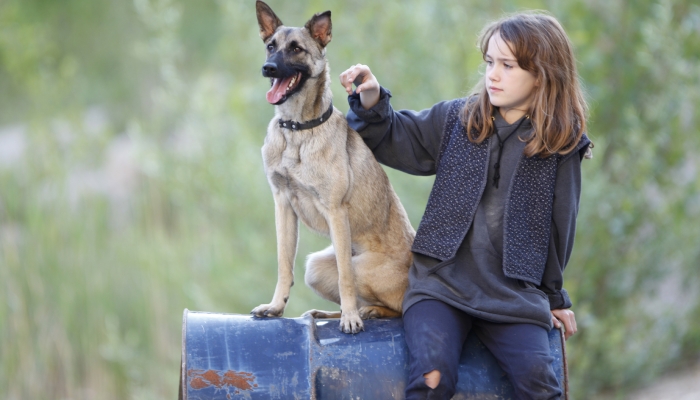 The screening of live action documentary film triptych Mothers by Macedonian director Milče Mančevski on 19 January opens the 23rd edition of the International Trieste Film Festival at Teatro Miela in Trieste.
One of the leading film festivals in Italy, the seven-day Trieste festival, is the main project of Alpe Adria Cinema association. Three competition categories – feature live action, short and documentary film – present a selection of the best and most innovative films mostly from Central and Eastern Europe. The official selection of the Festival includes three Croatian films: Adieu N by Barbara Vekarić (ADU) and Today We Ate the Last Cow by Ana Perčinlić (Blank) are featured in Short Competition, while Album by Branko Ištvančić competes in the documentary category.
Ištvančić's 50-minute documentary Album (Factum, 2011) is screened on 24 January 2012 and is one of the titles competing for Alpe Adria Cinema Award for best documentary film in the region. In addition to Ištvančić's film (trailer), other competitors are Slovenian film Alexandrines by Metod Pevec about Slovenian expatriates before World War II; The Boy Who Was a King by Nadrej Paounov, the documentary film about Bulgarian king Simeon Saxe-Coburg-Gotha and his turmoil-driven life; and Our School by Romanian directors Mona Nicoarã and Miruna Coca-Cozmao about Roma children in rural Transylvania, and others. After the premiere at last year's ZagrebDox, when it was announced as the 'first Croatian different documentary about the war', this will be its Italian premiere and international debut in an award competition category.
The short live action film Today We Ate the Last Cow was made within the short film workshop Blank Film Incubator. This is a debut film by Ana Perčinlić, a student of comparative literature and Portuguese from Zagreb, made on locations in Zelenjak and Kumrovec, starring Marija Majcan, Jasna Bilušić, Davor Svedružić and Scar the dog. It focuses on a family in a small post-war town trying to survive hunger and poverty.
The 15-minute film Adieu N by Barbara Vekarić, award-winning at last-year's F.R.K.A. festival for best editing (Lea Mileta), was made for the director's directing examination at the Academy of Dramatic Art. It features Nataša Janjić, Silvio Vovk and Amar Bukvić. Adieu N is screened on Saturday and Sunday, 21 and 22 January, while Today We Ate the Last Cow is scheduled for Sunday and Tuesday, 22 and 24 January. Both films compete for Mediterraneo Cinema Award, the audience award for best film.
The special programme – Animated Films – in Trieste will screen Dove sei amor mio by Veljko Popović, which has so far been screened at several festivals and received a Jury Special Mention at last year's edition of Sarajevo Film Festival.
In addition to the official selection and special programmes, the Trieste Festival for the third time around organises a co-production event called When East Meets West, which gathers around 200 European film professionals. Out of 182 applications submitted from 29 countries, 18 projects participating at this pitching forum include Diana's List by producer and director Dana Budisavljević (Hulahop).
In addition to the pitching forum, this year's edition of WEMW presents two new categories, as well. The Warm-up programme dedicated to projects in a very early development stage will present 11 projects, including the Croatian Far Encounters by producer Dijana Mlađenović (Kinematografi). The Follow-up category is dedicated to the projects already presented at European pitching forums and includes a total of 10 projects, among which Mitch – the Diary of Schizophrenic Patient by producer Siniša Juričić (Nukelus Film) and The High Sun by Ankica Jurić Tilić (Kinorama).
When East Meets West is organised by FVG (Friuli-Venezia-Giulia) Audiovisual Fund and International Trieste Film Festival, in association with EAVE, CEI, and under the auspices of EURIMAGES.
The festival closes on 25 January with an award ceremony and the screening of Leaving, a debut film by the recently deceased Czech playwright and statesman Vaclav Havel.
Cover photo: Today We Ate the Last Cow