Croatian films and projects at 18th Animateka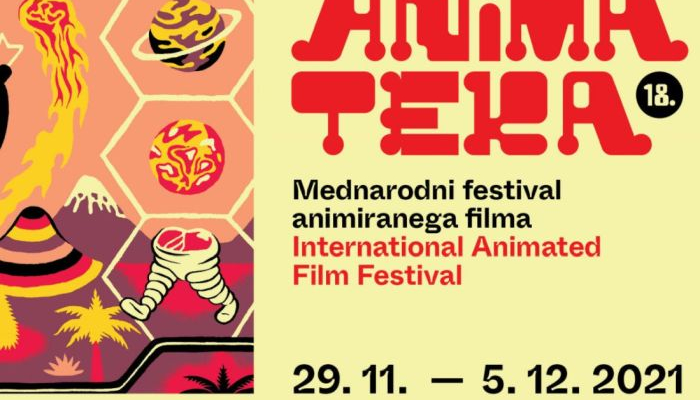 A series of Croatian shorts to screen at the 18th International Animated Film Festival – Animateka, held in Ljubljana, 29th November – 5th December. In addition, Croatian projects will be presented in the Animateka PRO industry section, while domestic filmmakers will participate in panel discussions, exhibitions and other festival side programmes.
The main competition programme will feature four Croatian titles and one minority co-production. These are Hana Tintor's The Sea of Thoughts, Lucija Bužančić's Iris, Marko Meštrović's The Raft, Bruno Razum's Can You See Them?, and Elena directed by Birutė Sodeikaitė (a Lithuanian-French-Croatian co-production and Draško Ivezić as the Croatian producer for Adriatic Animation).
The European Young Talents programme will include Lucija Oroz's film 45", while the Eastern and Central European Panorama programme will screen 10 titles: Ana Horvat's A Day Out, Ana Despot's The Egg, Katrin Novaković's All the Best, Luna Strmotić's The Masked Avenger, Petra Balekić's Just Between Us, Dinko Kumanović's Fruits of Drought, Dea Jagić's Shadows, Laura Martinović's Room, Marina Uzelac's Wolves and the film I Draw A Line, The Sky Will Be Above. #3, directed by Davorin Marc and coproduced by Ivan Ramljak (a Slovenian-Croatian co-production).
Croatian titles are also represented in the Student Panorama, which incudes Arbor Inversus directed by Nikolina Žabčić and It Will Never Be by Mateja Štefaniščak. Irena Jukić Pranjić's Real Boy is screening in the programme Kinotrip's Best Of The World, while Petra Zlonoga's Daniil Ivanovič, You Are Free will appear in the programme Herstory.
The CEE Animation Talents 2021, on the other hand, brings screenings of Natko Stipaničev's Arka, Kata Gugić's Cockpera and Veljko Popović's Cyclists.
In the AnimatekaPRO industry section of the festival, director Chintis Lundgren and producer Draško Ivezić (Adriatic Animation) will present their animated series project in development, Manivald and the Absinthe Rabbits, also supported by HAVC. In addition, Animafest Zagreb producer Matea Milić will take part in a panel discussion entitled 'Gender equality in animation: education, production and distribution', as well as in the panel of the CEE Animation Network.
The platform AnimatekaPRO Pitch, held on 30th November, will present six new projects from former Yugoslav countries, including one from Croatia. The project in question is Pandy Show directed by duo Maida Srabović and Vedran Štefan (TETRABOT studio) – a story about animals who find an unusual way to save their natural habitat, the forest.
The projects will compete for the best pitch, while two members of the winning team will among other things receive an invitation to the CEE Animation Forum 2022. The list of all selected projects and more information about the AnimatekaPRO Pitch may be found on this link.
The exhibition of VR animation will showcase Milivoj and Veljko Popović's Dislocation, as well as Vladislav Knežević's Aqualia, while the brothers Popović will also present a case study on Dislocation in the industry section of the festival, on 3rd December.
In addition, this year's visual identity of the festival has been created by comics, illustrations and graphic prints author, Igor Hofbauer, who is also one of the members of this year's Grand Jury. An exhibition of his comics and prints will be open during the festival in two locations, the Alkatraz Gallery, Metelkova, and the Kinodvor Gallery.
Animateka is a festival devoted to the latest short animated film production from Eastern and Central Europe, launched in 2004 as a continuation of the monthly programme of animated films curated at the Slovenian Cinematheque by Igor Prassel, Animateka's programming director.
More information about the festival is available on Animateka's official website.