Croatian films and filmmakers at 67th Berlinale: Hedgehog's Home and Into the Blue in Generation programme, Luka Venturin participating in Berlinale Talents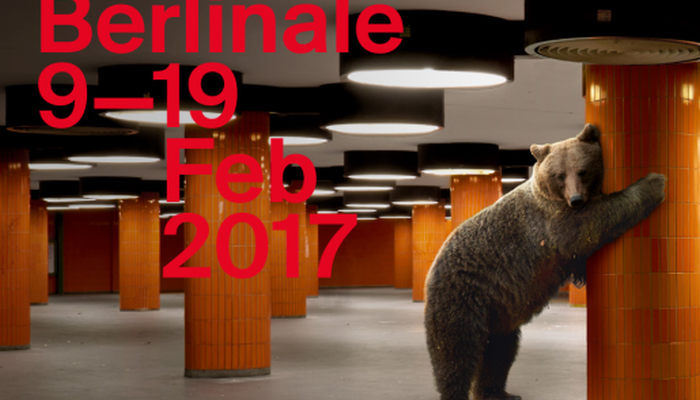 The 67th Berlin International Film Festival, taking place from February 9th to 19th, will host the world premieres of two Croatian short films: Into the Blue by Antoneta Alamat Kusijanović and Hedgehog's Home by Eva Cvijanović. Both films will screen in the Generation programme. Producer Luka Venturin will be participating in the Berlinale Talents platform.
Generation is a competition programme of the Berlinale, screening films that are thematically and esthetically dedicated to children and youth. The programme consists of Generation Kplus and Generation 14plus, and the winners receive Crystal Bears and cash prizes. The programme attracts more than 65 000 viewers each year. Hedgehog's Home will screen in Generation Kplus. It is an animated film adapted from the beloved fable by Branko Ćopić, where a hedgehog meets with several forest creatures – a fox, a wolf, a boar, and a bear, and speaks about the importance of home. Hedgehog's Home is the first collaboration between the Canadian National Film Board and a Croatian production house in the last 40 years. The producers are Jelena Popović (NFB) and Vanja Andrijević (Bonobostudio). Ivana Bošnjak and Thomas Johnson, authors of the successful puppet film Simulacra (2014) did the puppet modelling, while renowned author Tim Allen, who has collaborated with both Tim Burton and Wes Anderson, contributed to the animation team.
Generation 14plus will screen Into the Blue, a short film by Antoneta Alamat Kusijanović. The film is about Julija, a thirteen year-old girl who tries to reconnect with her best friend after years of absence. But her friend is in love and Julija is no longer that important to her. The producers are Barbara Vekarić and Vlaho Krile (Motion), and Zoran Dževerdanović (Blade Production). The film was developed at the Short Film Station of the Berlinale Talents 2016.
Berlinale Talents is a platform aimed at connecting and further educating young film professionals, and this year, participating in the programme will be Luka Venturin, producer from Sekvenca and one of the producers of the short film Picnic (winner of the European Film Academy Awards for Best Short Film, 2015). Furthermore, participating in the European Shooting Stars programme this year is Maruša Majer, lead actress in the Slovenian-Croatian co-production Ivan by Janez Burger, co-produced by Croatia's Propeler Film.
Accompanying the festival is the European Film Market, EFM. The Croatian Audiovisual Centre will have its own booth in the Martin-Gropius-Bau Museum, where festival selectors, distributors and other film professionals will be able to receive information on contemporary Croatian cinematography. Furthermore, What's Cooking in Croatia?, a publication listing recent Croatian works of all types and genres, was published for promotional purposes.
The 67th Berlin International Film Festival is taking place from February 9th to 19th, 2017. For more information please visit the festival's official website.
Promotional material for Hedgehog's Home is available here, while materials from Into the Blue is available at this link.