Croatian Films and Filmmakers at 37th Clermont-Ferrand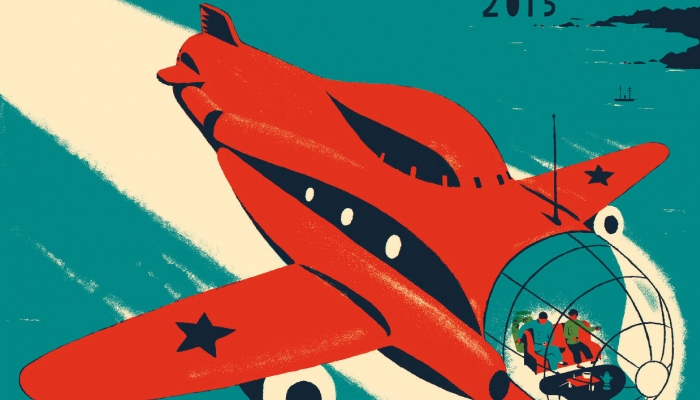 The 37th edition of the Clermont-Ferrand International Short Film Festival opens on Friday. It takes place 30 January to 7 February 2015. The special 3D film section screens A.D.A.M. by Vladislav Knežević, and Jure Pavlović from Sekvenca production company takes part in Euro Connection Producers Focus.
The short experimental film A.D.A.M. by Vladislav Knežević is one of nine films selected for the special section dedicated to short 3D film. This is a hybrid of sci-fi and paranoid thriller about a drone with a code name A.D.A.M. that develops its own conscience during a space mission and starts to resist its operators. The film already screened at many festivals, including those in Kassel and Jihlava, and it won a special mention at Alternative Film/Video in Belgrade.
Euro Connection, the festival's industry segment intended for the stimulation and development of projects and networking of film professionals, has this year chosen 14 producers to present their activities and projects in the Producers Focus. Thanks to a collaboration between Creative Europe Desk – MEDIA Office, one of the selected filmmakers is Jure Pavlović with Sekvenca production company. Founded in 2010, Sekvenca produces films of all genres and types. Their short film Picnic was presented last year precisely at Euro Connection, at it will premiere at the 65th Berlinale.
Clermont-Ferrand is accompanied by the largest short metre market, Marché du film court, frequented by producers, distributers, festival programmers and buyers interested in short film. It is also a space providing easy insight in the latest activities of numerous countries' national productions presented at the market. All the information on present-day Croatian production are available at the Croatian Audiovisual Centre stand. The Centre has also issued a special publication, Love Croatian Shorts 2015, intended for the promotion and placement of Croatian short film, available for download on this link.
The 37th edition of Clermont-Ferrand International Short Film Festival takes place 30 January to 7 February, and the 30th Marché du film court is scheduled between 31 January and 6 February (digital video store), i.e. 2-6 February (exhibition space). More information is available on the official festival website.