Croatian films and filmmakers at 27th Sarajevo Film Festival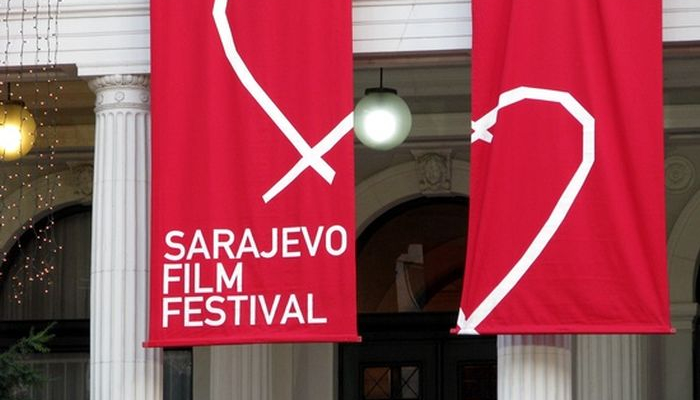 Croatian titles and minority Croatian productions to screen in competition and non-competitive programmes, including some world premieres, at this year's edition of the Sarajevo Film Festival, held 13th – 20th August. In addition, Croatian filmmakers will participate in different SFF industry sections.
Croatian films at 27th SFF
Competing for the Heart of Sarajevo in official selections are 48 films, seven of which are Croatian. Having recently won the Camera d'Or at the Cannes Film Festival and three Golden Arenas at the Pula Film Festival, Antoneta Alamat Kusijanović's Murina will screen in the Feature Film competition, after which it is scheduled to appear at the Toronto International Film Festival.
The Documentary selection will feature 16 films, three of which from Croatia: Jasmina Beširević's Bosnian Broadway, Tanja Deman's experimental-documentary short Horizon, and Srđan Kovačević's feature-length Factory to the Workers, while the former two will have their world premieres at SFF.
The Short Film competition will feature ten films, including two Croatian titles: the world premiere of Mate Ugrina's Everything Ahead and Rok Biček's Penalty Shot.
Damir Markovina's Wait for Me will be screening in the Student Film competition, which will mark its international premiere.
Minority Croatian co-production Bad Luck Banging or Loony Porn directed by Radu Jude will appear in the programme In Focus. The film is a co-production between Romania, Luxembourg, Czechia and Croatia, with Kinorama as Croatian co-production company and Ankica Jurić Tilić as co-producer. In Focus showcases the best regional titles from 2020 and 2021 and will include 11 titles, however, the films in this section are not in contention for festival awards.
The Zagreb Film Festival special (Best of Checkers), on the other hand, presents four recent shorts: In the Woods by Sara Grgurić, I'm Not Telling You Anything, Just Sayin' by Sanja Milardović, Sultriness by Petar Vukičević and Borna Zidarić's TheTenant.
This year, the biggest festival in the region includes a novel category – that of TV Series. Competing for the Heart of Sarajevo are television productions from B&H, Croatia, Serbia, Montenegro, North Macedonia, Kosovo and Slovenia that premiered from 1st Sept, 2019 to 31st May, 2021. The SFF selection committee has chosen 16 series, four of which are from Croatia: the 3rd season of The Paper, the 4th season of Black & White World, Diary of the Great Perica and The Group (Serbia/Croatia).
Sitting on the European Short Film jury will be Croatian director and screenwriter Tin Žanić, alongside cinematographer Taina Galis from Romania and director Teymur Hajiyev from Azerbaijan.
On Friday, 13th August, the festival kicks off with world premieres of two films from Bosnia and Herzegovina: Ten in a Half by Danis Tanović and omnibus Letters from the Ends of the World created by film collective Bistrik7, while SFF is scheduled to close on 20th August, with the world premiere of Dragan Bjelogrlić's biopic Toma about Serbian folk singer Toma Zdravković. The Honorary Heart of Sarajevo for exceptional contribution to cinematic art is this year bestowed upon Wim Wenders.
More details about this year's Sarajevo Film Festival are available at the festival's official website.
CineLink Drama, Work in Progress, Docu Rough Cut Boutique, Docu Talents from the East, Talents Sarajevo and CineLink Talks
Film professionals from Croatia are also participating in the industry section of the Sarajevo Film Festival and CineLink Industry Days.
Participating in the co-production forum CineLink Drama is Gypsy, But the Fairest of Them All, a project of the production house Antitalent. The TV series in the making is based on the eponymous novel written by Kristian Novak, while the screenplay for the six-episode series is written by Mario Kozina and Maja Pek-Brünjes. The project producer is Danijel Pek.
The section Work in Progress will include two minority Croatian productions: Prison Beauty Contest, a documentary by Srđan Šarenac, which is a co-production between companies Novi Film (B&H), Novi Film (Serbia) and Provid (Croatia), as well as Marko Šantić's fiction feature Wake Me, a co-production between Slovenia, Croatia, Serbia and France (Croatia producer is Jaka produkcija).
The Docu Rough Cut Boutique section will feature a Croatian project developed by the production company Hulahop, which is Dalija Dozet's My Dad's Lessons, while selected to appear in the Doc Talents from the East section is minority Croatian co-production directed by Czech filmmaker Victor Portel, The Investigator (with Croatian co-producer Oliver Sertić and associate producer Vanja Jambrović of Restart).
A total of 56 up-and-coming directors, producers, screenwriters, actors, cinematographers, editors and film critics will be participating in the Talents Sarajevo section, three of which from Croatia: Josip Ledina (actor), Benjamin Noah Maričak (producer) and Klara Šovagović (editor).
Lastly, the CEO of the Croatian Audiovisual Centre, Chris Marcich, film director Antoneta Alamat Kusijanović and producer Nebojša Taraba (Drugi Plan) will also be participating in this year's edition of CineLink Talks.
More information about CineLink may be found on the following link.