Croatian films and filmmakers at 23rd Sarajevo Film Festival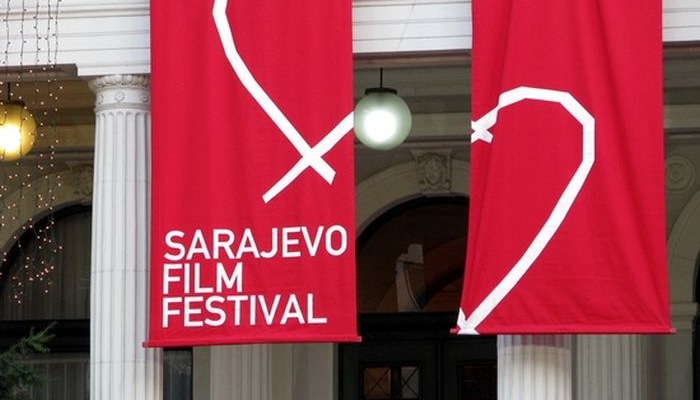 The Sarajevo Film Festival, which takes place this year in the Bosnian and Herzegovinian capital from August 11th to 18th, will screen a series of Croatian productions along with minority productions, some of which will be premiering in Sarajevo, in various competition and non-competition programmes. Furthermore, Croatian film professionals will be participating in the industrial segment of the festival, Talents Sarajevo and CineLink Industry Days.
The documentary film competition will screen one Croatian and four feature length minority Croatian co-productions. Zdenko Jurilj's film Home, produced by the Croatian Film Association and co-produced by Kadar from Široki Brijeg, Bosnia and Herzegovina, will have its world premiere in Sarajevo along with When Pigs Come by Biljana Tuturov, a Serbian-Croatian-Bosnian & Herzegovinian co-production (Croatian co-producer – Kinematograf). Also screening in this category is In Praise of Nothing, a new film by Serbian film director Boris Mitić (Croatian co-producer – Anti-Apsurd) and Playing Men, by Slovenian director Matjaž Ivanišin, which won the Georges de Beauregard Award at this year's FIDMarseille Festival (Croatian co-producer – Restart). Both films will have their regional premieres in Sarajevo. Guidance Through the Black Hole will also compete in this category. The film is directed by Zlatko Pranjić and Aleksandar Nikolić. All of the above films will be competing for the Heart of Sarajevo, the Human Rights Award, and Special Jury Prize.
Croatian films will be featured in the BH Film category. Viewers in Sarajevo will have the opportunity to see the animated film Hedgehog's Home by Eva Cvijanović, the feature drama Dead Fish by Kristijan Milić, and the minority co-productions: Men Don't Cry by Alen Drljević (the film will also screen in the gala programme out of competition), Amateri or The Lost Innocents by Graeme Cole, White Road by Zdenko Jurilj, Two Schools by Srđan Šarenac, The Final Barrier by Jasmin Duraković, The Road Movie by Dmitrij Kalashnikov, Guidance Through the Black Hole by Zlatko Pranjić and Aleksandar Nikolić (also screening in the documentary competition), and The Frog by Elmir Jukić (also screening in the Open Air programme).
Tomislav Luetić's short film Plan A will have its international premiere in the short film category. Into the Blue, by Antoneta Alamat Kusijanović, will have its regional premiere in the same category. The film, which will also screen in the TeenArena programme, had its world premiere at the Berlin Film Festival where it received special mention in the Generation 14plus programme. Both films will be competing in Sarajevo for Best Short Film, and two special jury plaquettes. Films competing in this programme are also vying for a direct nomination in the short film category of the European Film Academy.
Nikica Zdunić will compete in the student film programme with her film 13+. This year's In Focus will feature the best works from the region in the last year and will include Hana Jušić's award-winning debut film Quit Staring at My Plate. Branko Schmidt's latest film Agape will screen in the Avant Premiere section. The film won the Golden Arena for Editing (Hrvoje Mršić) in Pula this year. The children's programme will screen the animated film Hedgehog's Home by Eva Cvijanović, as well as Koyaa – Naughty Toy Car by Kolja Saksida.
Four short films will screen in the now traditional Zagreb Film Festival – Best of Checkers programme: Milk and Honey by Marko Jukić, Baby Tooth by Saša Ban, Half a Man by Kristina Kumrić, Tanya by Jasna Nanut, while The Cleaning Lady by Matija Vukšić will have a special screening.
A number of Croatian films and film professionals will participate in the industrial segment of the festival, CineLink Film Days.
Bobo Jelčić will participate in the CineLink Work in Progress programme with his film All Alone. The producer is Spiritus Movens (Croatia). In the Docu Rough Cut Boutique workshop, a new module has been introduced this year where authors received feedback and suggestions on their works in progress. This preparatory module was held in Sofia from June 21st to 25th, and the final part of the workshop will take place during the Sarajevo Film Festival during closed screenings. Nebojša Slijepčević will participate with his film Srbenka. Ankica Jurić Tilić and Robert Perišić will participate in the CineLink Drama programme, which supports drama series, with their project The Last Socialist Artefact, along with Danube by Sandra Antolić. In order to contribute to drama series development in the region, CineLink Industry Days has introduced a prize worth 10 000 EUR sponsored by the Serbian Film Centre.
During the 23rd Sarajevo Film Festival, Talents Sarajevo will host 70 up-and-coming actors, cinematographers, directors, editors, film critics, producers, and screenwriters from South East Europe and South Caucasus. In the last ten years, since the programme was founded, it has continuously developed and grown into the regional center for meeting and training prospective film professionals. Croatian film professionals participating in the programme are director Filip Herković, producers Ana Vidović, Zorka Klapan, Tena Gojić and Hana Hribar, screenwriter Nikolina Bogdanović, editor Doris Dodig, and art directors Dragan Šiša, Magdalena Ptiček and Bojan Mrđenović.
The festival will also celebrate '20 Years of Factum'. This includes a series of programmes in which Factum's director, as well as ZagrebDox director, Nenad Puhovski will participate. For more information please click here.
To conclude, this year's Honorary Heart of Sarajevo will be presented to film director Oliver Stone and comedian John Cleese for their extraordinary contribution to the film industry. This year's festival opens on August 11th with The Other Side of Hope by Aki Kaurismäki. The festival will run for eight days and will screen 235 films in 18 different programmes.
For more on the festival please visit its official website.