Croatian films and film professionals at 39th Clermont-Ferrand: Nighthawk in competition, Veljko Popović at Euro Connection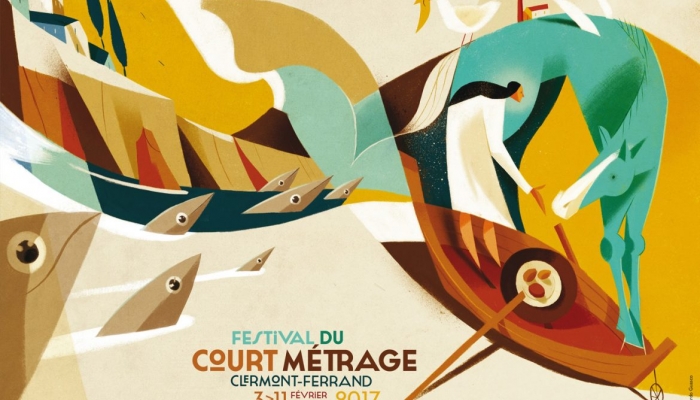 Today marks the start of the 39th Clermont-Ferrand International Short Film Festival, the short film industry's biggest festival, and it will run from February 3rd to 11th, 2017. Competing in the international competition is the Slovenian-Croatian animated film Nighthawk by Špela Čadež, while Veljko Popović will pitch his new project, the animated film Cyclists in Euro Connection, a segment of the industrial market.
The Slovenian-Croatian co-production Nighthawk, inspired by true events, is an animated film about a drunk badger who is found by a police patrol in the dead of night. The film's author is renowned Slovenian animator Špela Čadež, and the Croatian co-producer is Vanja Andrijević (Bonobostudio). Since its premiere in September, 2016, Nighthawk has been selected for screening at 18 international festivals, has won six awards, and had its American premiere at the recently held Sundance Film Festival.
Fifteen authors will participate at this year's edition of Euro Connection, an industrial segment aimed at developing and promoting projects, as well as connecting film professionals. In cooperation with Creative Europe – MEDIA Desk, one of the selected participants is Veljko Popović, an animator from Split. He will pitch his latest project, Cyclists, a short animated film inspired by the works of Vasko Lipovac.
Along with the festival, Clermont-Ferrand also hosts the largest short film market, Marché du film court, attended by producers, distributors, festival programmers, and buyers interested in short film. It is also a great place to get insight on the latest national productions from numerous countries showcasing at the market. Information about contemporary Croatian short film will be available at the Croatian Audiovisual Centre's booth. What's Cooking in Croatia? was published as a part of the Centre's promotional activities.
The 39th International Short Film Festival in Clermont-Ferrand will take place from February 3rd to 11th, 2017. The festival includes three competitions (International, National and Lab), and each year offers a diverse accompanying programme, including this year's focus on Columbian cinematography and a Dark Humour retrospective. For more information, please visit the festival's official website.