Croatian film box-office review: 22 titles and 268,817 viewers in 2019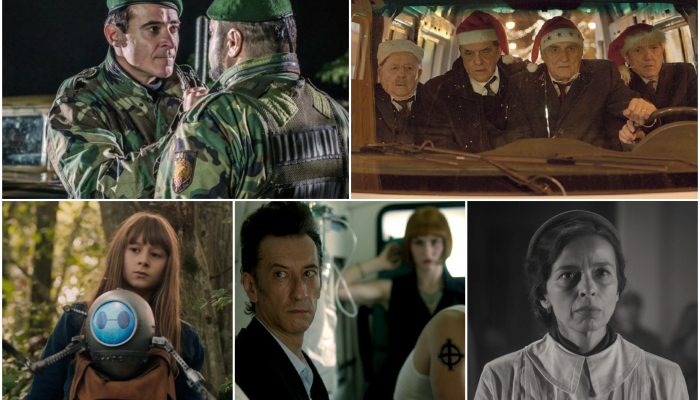 In 2019, 22 Croatian films had regular theatrical releases, of which four were minority co-productions and 19 of the films received financial support through HAVC public calls for applications.
The highest-achieving title of the year was the film about the life of Ante Gotovina, the General, directed by Antun Vrdoljak and produced by Kiklop Film, with 74,585 tickets sold. The second most-watched film was Vinko Brešan's political satire, What a Country!, produced by Interfilm, which was seen by 58,265 moviegoers, while the children's science fiction hit, My Grandpa is an Alien, directed by duo Marina Andree Škop and Dražen Žarković and produced by Studio Dim, came in third with 29,025 viewers.
The "first Croatian zombie comedy from the future," the Last Serb in Croatia, directed by Predrag Ličina and produced by Kinorama, takes fourth place with 28,072 viewers. Fifth place goes to the most-awarded Croatian film of 2019, The Diary of Diana B., directed by Dana Budisavljević and produced by Hulahop, with 26,642 viewers.
The sixth and seventh on the most-watched list are two independent comedies – Ufuraj se i pukni with 17,533, and Ideš? Idem! with 8,138 tickets sold. A social satire with elements of thriller, Extracurricular, directed by Ivan-Goran Vitez and produced by Interfilm, takes eight place, with 5,825 viewers. Crime drama Mali, directed by Antonio Nuić and produced by Propeler Film, comes in at ninth place and was seen by 5,535 moviegoers. Tusta, by Andrej Korovljev and produced by Factum, completes the top 10 most-watched films, with 3,980 viewers.
The list continues with: For Good Old Times, The Load, The Guardian Angel, Igram Sem, On the Water, Deep Cuts, Erased, Home, Till the End of Death, Lada Kamenski and Summerhouse.
The Croatian film national box office total comes in at 268,817 viewers, which is the third best result of the last ten years, right after record-breaking 2013 (436,074 viewers) and 2012 (328,158).
"We are very happy with the success of Croatian films in 2019 – both in terms of the number of films that came out and the number of moviegoers. I am convinced that this positive trend will stimulate further success of Croatian film in the years to come, both at home and abroad. These results demonstrate the quality of our film artists and workers, which is what the audience recognizes and rewards, and I am confident that this will serve as an additional encouragement to the industry. In addition to the much needed support from competent bodies and partners, such as television and cinemas, the Croatian Audiovisual Centre will continue to provide support to the entire AV sector," said HAVC Chief Executive Officer Christopher Peter Marcich.
Another important fact to note is that some of the films also had regular theatrical releases outside Croatia. For example, My Grandpa is an Alien had a cinema run in Czechia, Slovakia, Bosnia and Herzegovina and Slovenia, Tusta screened at cinemas in Serbia, Macedonia and Bosnia and Herzegovina, while The Diary of Diana B. was seen by 25,000 cinemas goers in Serbia and B&H.
In 2019, the cinema sector in Croatia still recorded a progressive growth of the total number of viewers compared to previous years – in 2018, there were 4,607,068 tickets sold, while in 2019, the total was 4,912,282.
* The box office data for Croatian films and minority co-productions is compiled based on data received directly from the films' distributors.