Croatian co-production On the Path in Official Competition of 60th Berlinale!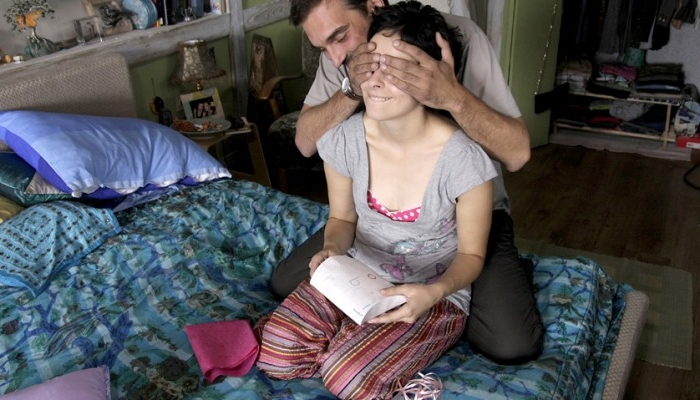 The film is an international co-production between Bosnia & Herzegovina (Deblokada), Croatia (Production Živa), Austria (Coop 99) and Germany (Pola Pandora).
On the Path is a story about loving young couple Luna and Amar, who try their best to overcome unexpected obstacles that threaten their relationship. After Amar's dramatic change in a fundamentalist community, Luna tears herself apart searching if love is truly enough to keep the couple together on the path to a lifetime of happiness .
Except Zrinka Cvitešić and Leon Lučev the main cast of On the Path are Nina Violić, Marija Kohn, Ermin Bravo, Mirjana Karanović, Luna Zimić Mijović, Sebastian Cavazza, Jasna Žalica and Izudin Bajrović.

Based on her performance in the film, Zrinka Cvitešić has been selected among 10 best European actors in the program Shooting Stars 2010, organized by the European Film Promotion with the aim to present new European acting talents in upcoming Berlinale 2010.
Jasmila Žbanić won the Golden Bear at Berlin International Film Festival in 2006 for her debut feature about life in post-war Bosnia Grbavica, also starring Leon Lučev.
Berlinale will take place from 11th to 21st February 2010. Every year 20 best international films are screened in the main Competition Programme as per the selection committee of the Berlinale. Over 19.000 film professionals and more than 4.000 journalists gets accredited for the Festival. The President of this year's Jury is the renowned film director Werner Herzog.