Croatian authors in competition and out-of-competition programmes at Animateka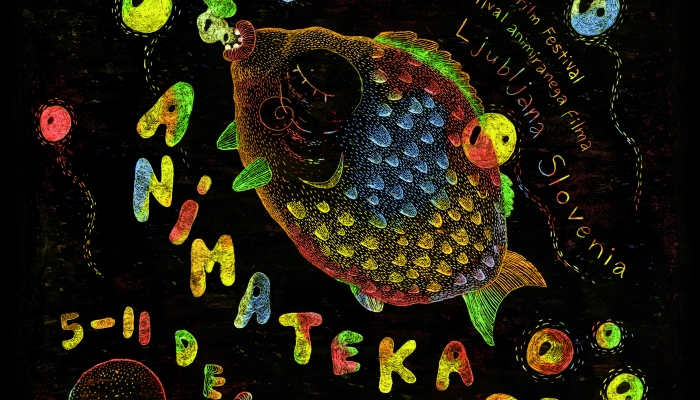 The 13th Ljubljana International Animated Film Festival – Animateka, will take place December 5th to 11th in Kinodvor, Slovenia's Cinematheque and the Old Power Plant.
The festival, founded in 2004 as a logical extension of Slovenia's Cinematheque monthly animated film programmes, curated by Igor Prassel, Animateka's programme director, features recent short animated film productions from Eastern and Central Europe.
The Central and Eastern Europe competition will screen Moving Elements by Marko Tadić, Planemo by Veljko Popović, Ghost Town by Marko Dješka, Dota by Petra Zlonoga, Peter's Forest by Martina Meštrović, as well as the minority co-productions Travelling Country by Vessela Dantcheva and Ivan Bogdanov, and Nighthawk by Špela Čadež.
Ivan Mark Senjanović's film Fruit will compete in the Elephant programme for viewers over the age of 14. The winner will receive the Children's Jury Award.
The Central and Eastern Europe Panorama competition, will screen They Live by Night by Goran Trbuljak, and Muddy Waters by Ana-Marija Vidaković.
The Retrospectives programme, as selected by Igor Prassel, focusing on the development of 3D animation, will include Plasticat and The Flower of Battle by Simon Bogojević-Narath, and She Who Measures by Veljko Popović.
Members of the international jury are: Joni Männistö (Finland/Estonia), Mauro Carraro (Italy/Switzerland), Chris Landreth (Canada), Paul Bush (UK) and Sarah Saidan (Iran/France).
Festival details can be found on their official website.