Croatian animated films at a festival in Istanbul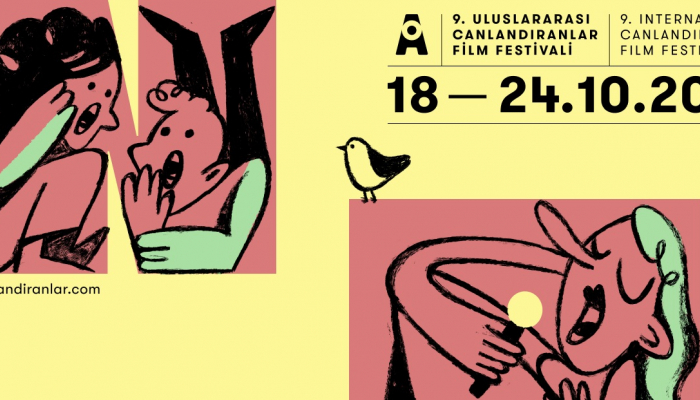 A total of six Croatian titles to screen at the 9th Canlandıranlar International Animation Film, held 18th – 24th October.
Five Croatian titles will appear in competition at Turkish festival Canlandıranlar IAF devoted to the best of independent animated films from across the world that have already screened at major international festivals.
In competition, Croatian animated production is represented by titles that have, among others, appeared at Annecy: Marko Dješka's All Those Sensations in My Belly and Sunčana Brkulj's The Tower screened in Annecy competition programmes this year, while Natko Stipaničev's Arka and The Adventures of Gloria Scott – Murder in the Cathedral, directed by Matija Pisačić and Tvrtko Rašpolić, appeared at Annecy last year.
In addition, the Canlandıranlar International Animation Film competition will also feature Imbued Life directed by creative duo Ivana Bošnjak and Thomas Johnson, which competed at Annecy in 2019, followed by appearances at the Short Film Festival Oberhausen and Animafest Zagreb, where it won two jury special mentions.
The non-competition program at the Istanbul festival will also include Irena Jukić Pranjić's Real Boy, which has recently toured festivals in Guanajuato, Mexico, Croatian Film Days, Linoleum in Kyiv, having premiered at Animafest Zagreb this spring.
All six films have received support from the Croatian Audiovisual Centre.
The Canlandıranlar International Animation Film was founded by Canlandiranlar association, dedicated to the promotion of indie animation, and the same goes for its festival, first held in 2013. Apart from the rich film programme, the festival in Istanbul offers viewers and film professionals a side programme complete with workshops, panel discussions, meetings and many other events.
More information about the festival is available on its official website.