Circles Win Ecumenical Jury Prize at 63rd Berlinale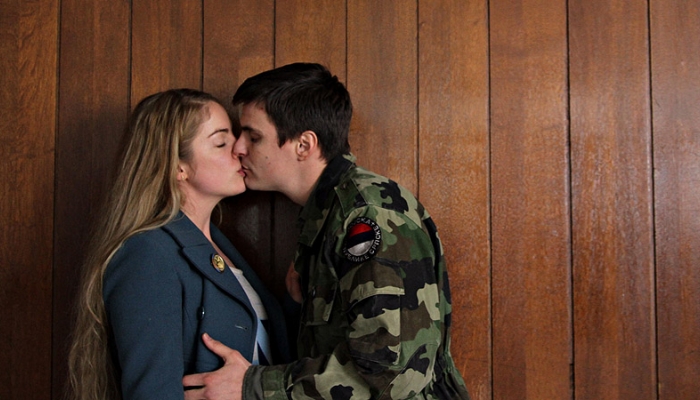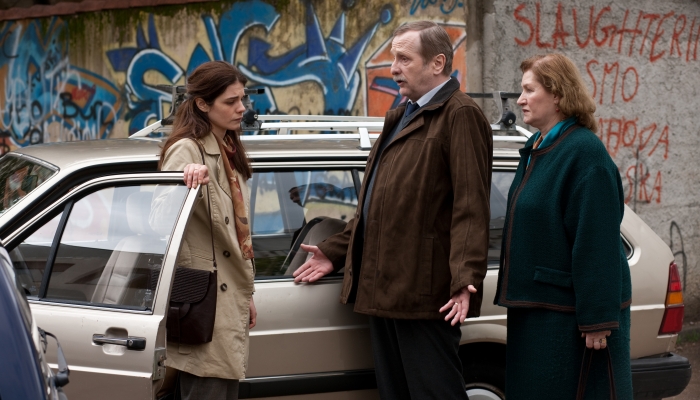 On Saturday evening, the award ceremony at Berlinale Palast closed the 63rd edition of Berlin International Film Festival. The Croatian minority co-production Circles by Srđan Golubović won the Ecumenical Jury Prize in the category of films screened in the Forum section.
The Ecumenical Jury Prize is awarded by the representatives of catholic and protestant church film organisations to those filmmakers whose films promote human and social values. The explanation also says that the prize is awarded for a bold portrayal of human potentials in crossing seemingly unbeatable prejudice and healing through reconciliation.
The film Circles was inspired by the story of Srđan Aleksić, a Serbian from the town of Trebinje killed by his own soldiers after he helped his fellow citizen who was a Muslim. Three parallel stories take place in Belgrade (Serbia), Hale (Germany) and Trebinje (Montenegro), following the characters who face their pasts twenty years later. In addition to Leon Lučev, the film stars Aleksandar Berček, Nebojša Glogovac, Hristina Popović and Vuk Kostić.
Circles were made as a Serbian-Croatian-Slovenian-German-French co-production. The Croatian producer of the film is Boris T. Matić from Propeler Film production company. The film was co-funded by the Croatian Audiovisual Centre and Eurimages. This is the second important recognition for Circles in less than a month – late in January the film won the international fiction film jury award at Sundance Film Festival.
In addition to Circles, the Forum section screened the Croatian film A Stranger by Bobo Jelčić (Spiritus movens), which had its world premiere at Berlinale. Five Croatian films had their market screenings at the largest European event of the sort, European Film Market, while the documentary film Sofia's Last Ambulance by Ilian Metev, co-produced by Germany, Croatia (Nukleus film) and Bulgaria, was screened as a part of Lola@Berlinale, a separate event intended for film professionals who are to decide on the nominated titles.
The international jury chaired by Chinese director Wong Kar-wai gave the main festival award to the film Child's Pose by Romanian director Calin Peter Netzer. The festival Grand Prix, the Silver Bear, went to the film An Episode in the Life of an Iron Picker by Danis Tanović.
Nazif Mujić, who plays himself in An Episode in the Life of an Iron Picker, was awarded for best male role, while the best female role award went to Argentine Paulina Garcia for Gloria. The directing award went to American filmmaker David Gordon Green for Prince Avalanche, and the best screenwriter is Jafar Panahi from Iran for his film Padre. The list of all the award winners is available here.
Visuals from the opening screenings of Circles and A Stranger are available here.
Stills from Circles are available here.
Stills from A Stranger are available here.