Call for Projects for RE-ACT Co-Development Funding in 2019 is now open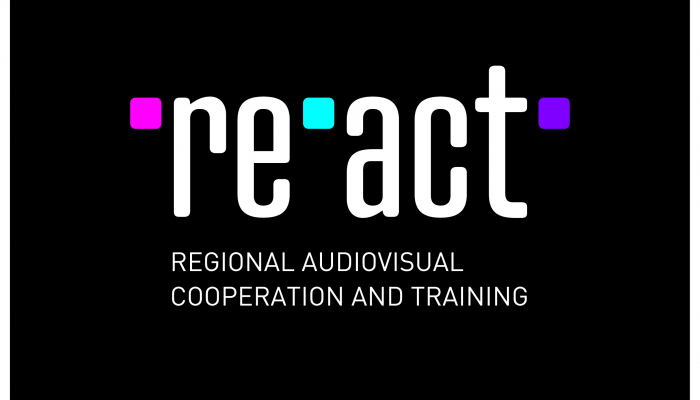 For the fifth time, the RE-ACT (Regional Audiovisual Cooperation and Training) initiative announces its call for project co-development funding. The deadline for application is 15 November.
The call for co-development funding of co-production projects is intended for feature-length fiction, documentary and experimental projects as well as feature length and short animation films. Eligible for application are the projects involving at least two co-producers from partnering countries and supported by at least one of the RE-ACT member funds or a supranational fund, the projects preferably thematically linking the territories of the three regions involved. At least one member of the film team (either the director or one of the producers) should be working on a feature (fiction or documentary) or short animation film for the first or second time.
The call will be open until 15 November 2019.
The RE-ACT Co-Development Funding scheme supports a maximum of six projects with a minimum financial support of € 10 000 per project per year. The recipients will be selected by the Programme Council (appointed by the RE-ACT member funds) in consultation with third party experts and announced in January 2020, during the When East Meets West Co-Production Forum in Trieste.
For detailed guidelines and application form for the co-production projects visit www.filmreact.eu.
Over the last five years, RE-ACT achieved excellent results in interconnecting the experts and strengthening co-production between Croatia, Slovenia and Friuli Venezia Giulia but as of this year this network has been further expanded. Film Centre Serbia has become a new member of the RE-ACT initiative. Serbian filmmakers participate in the workshops scheduled in 2019 and from 2020, the Film Centre Serbia will become a full member, eligible for submitting applications for the co-development funding scheme.
RE-ACT (Regional Audiovisual Cooperation and Training) initiative has been set up by Croatian Audiovisual Centre, Slovenian Film Centre and Friuli Venezia Giulia Audiovisual Fund, with a view to providing support for training and co-financing of joint production of all kinds of films.