Borivoj Dovniković-Bordo Wins ASIFA Lifetime Achievement Award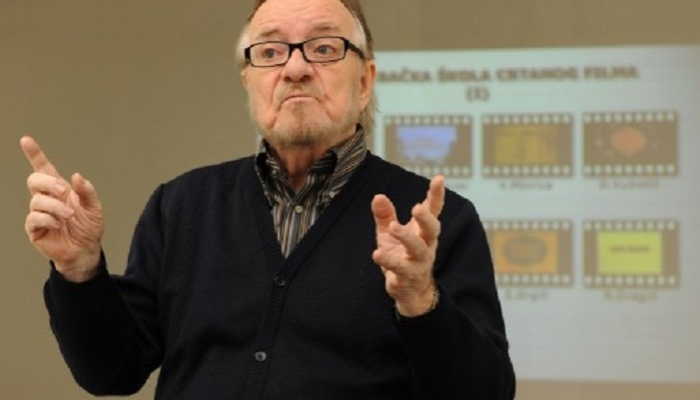 At the 35th international animation festival CINANIMA, that took place in Espinho, Portugal, 7-13 November, the International Animated Film Association ASIFA gave its Lifetime Achievement Award to the great master and pioneer of Croatian animated film Borivoj Dovniković-Bordo for his original work and exceptional contribution to the launching and development of art animation in Croatia, as well as promotion of animated film in the world.
Dovniković realised his entire work at Zagreb Film's Animated Film Studio, as one of the envoys of the acclaimed Zagreb School of Animation. The president of ASIFA Nelson Shin (South Korea) presented him the Award in the presence of the Association's top management. This is a year of celebrations: 50 years of ASIFA, 60 years of Croatian animation and the winner's professional work and 50 years of his work as author.
CINANIMA's competition programme screened the short animated film Dove sei, amor mio (2011) by Veljko Popović, produced by Bonobostudio. Cinanima's Grand Prix went to the animated film The Renter by Jason Carpenter (USA). The special jury award went to Muybridge Strings by Animafest 2004 winner Koji Yamamura (Canada, Japan), while Second Hand by Isaac King (Canada) won in the 5-20 minute film category.