Boris Poljak's They Just Come and Go wins at FeKK Short Film Festival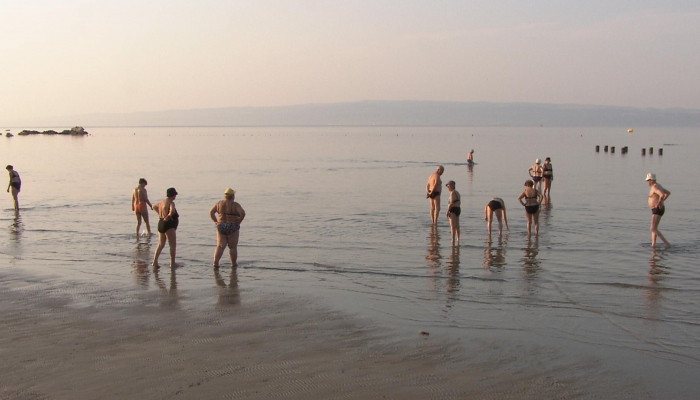 Boris Poljak's short documentary film They Just Come and Go won Best Film in the FeKK Yu category which screened films from authors of the former Yugoslav region. The 3rd FeKK took place in Ljubljana from August 28th to September 2nd.
The jury comprised of Ingrid Beerbaum (film critic and selector), Jukka-Pekka Laakso (Tampere Film Festival director and member of the European Film Academy), and Michael Pattison (screenwriter and film critic) chose the film 'for its emphasis upon people and their interrelations, in an observational mode that recalls the rich tradition of Yugoslavian nonfiction. The film's narrative pace and visual language demand a cinema setting for it to be fully appreciated in its totality,' stated the jury.
Boris Poljak's short film They Just Come and Go has, to date, won at Oberhausen, Croatia Film Days, Tabor Film Festival, DokuFest and Liburnia Film Festival. The film is about a beach where two opposite worlds meet. Many groups of young people walk along the beach on their way home from a night out. At the same time, older people, whose day is only just beginning, slowly come to the beach. Poljak is the film's writer, director, and cinematographer, while the editor is Damir Čučić. The film is produced by the Croatian Film Association, and co-financed with funds from the Croatian Audiovisual Centre.
This year, Croatian films screened in the FeKK YU and FeKK SLO competitions, while this year's Instant Cult was dedicated to Igor Bezinović and his opus.
The main festival prize went to A Handful of Stones by Serbian director Stefan Ivančić, and winner in the FeKK SLO category is Trehere directed by Juš Jeraj and Atila Urbančič.
All other information can be found on the festival's official website.
Cover photos: scenes from They Just Come and Go