Boris Poljak's Autofocus Wins Best Short Documentary at 49th Karlovy Vary!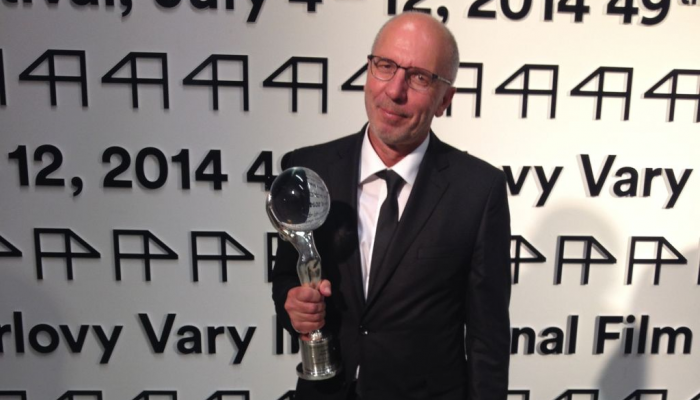 12 July 2014 – At tonight's official closing ceremony of the 49th edition of the Karlovy Vary International Film Festival, Boris Poljak's Autofocus won the best short documentary film award. Karlovy Vary is one of the most important European film festivals, and this is a second important international prize for Autofocus, after Visions du Réel in Nyon, Switzerland, in May.
In this documentary-experimental hybrid, a hidden camera records many tourists who visit the famous St. Nicholas Church near Nin every day, located in a picturesque environment on top of a hill. Poljak transforms the tourists into actors in a play, offering a humorous comment on how we consume culture and sights.
The film premiered last year in Sarajevo Film Festival's competition, and has won awards at Liburnia Film Festival and 25 FPS. In April it was named the best film at the 23rd Days of Croatian Film, with the highest average critic rating among all the films in the programme.
Boris Poljak is one of the most prominent Croatian experimental and documentary filmmakers, an acclaimed cinematographer and director of photography. He directed award-winning experimental titles Beyond (2003) and Sky Spirits (2010), both co-directed by Damir Čučić, and a short documentary experimental film The Split Watercolour (2009). A long-time member of Split Film Club and one of the initiators of Split Film Festival – an international festival of new film and video. In addition to Poljak as director and cinematographer, the crew of Autofocus included Damir Čučić as editor and executive producer, Martin Semenčić as sound designer and Milva Čučić as producer. The film was produced by Milva film i video company, and it was co-funded by the Croatian Audiovisual Centre.
Ivana Ivišić was in charge of Autofocus's festival distribution, and this year in Karlovy Vary she was also a jury member in the East of the West competition.
The Crystal Globe for best film in 49th Karlovy Vary's main programme went to Corn Island (Simindis kundzuli) by Georgian director George Ovashvili. The best director is Hungarian György Pálfi for his film Free Fall (Szabadesés), which is screened tomorrow night in Pula Film Festival's International Competition. The best actors are Elle Fanning (Low Down) and Nahuel Pérez Biscayar (All Yours / Je suis à toi).
More information about the awards and film of the 49th Karlovy Vary International Film Festival is available on the official website, and stills from Autofocus and Boris Poljak's photo from the award ceremony can be downloaded in high resolution on this link.