Berlinale 2019: World premieres of God Exists, Her Name is Petrunia and Stitches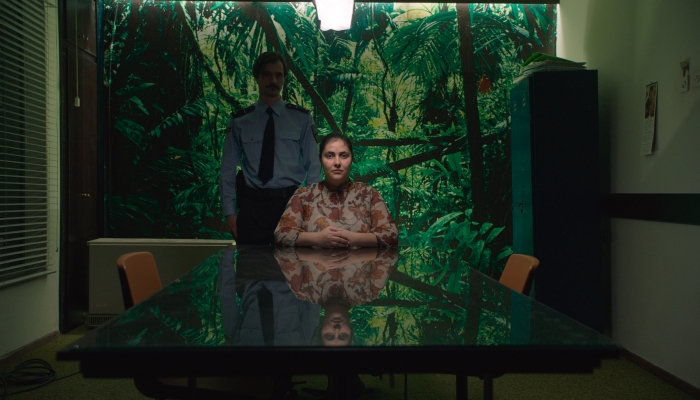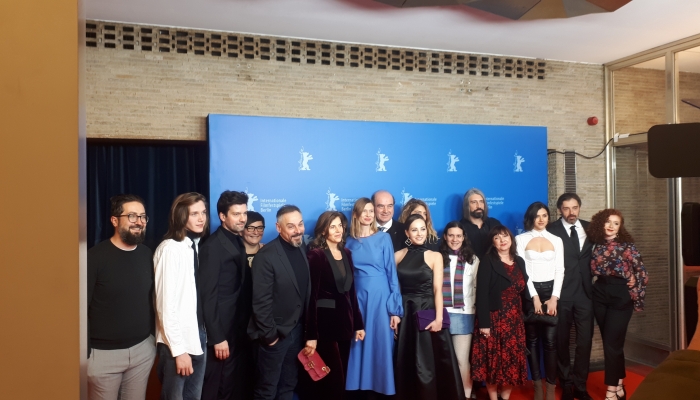 Teona Stugar Mitevska's film God Exists, Her Name is Petrunia screened in the main competition on Sunday, February 10th, while Stitches, by Miroslav Terzić screened in the Panorama programme the next day, February 11th. Both films are minority Croatian co-productions, and the Croatian co-producer for both is Spiritus Movens.
'The ovations, great reviews and phenomenal reactions from industry professionals that both films received shows that the Croatian Audiovisual Centre, with assistance from its arts consultant Marko Njegić, made the right and timely choice to co-finance these two films, both of which have a very bright future ahead of them with regards to major festival appearances and awards, as well as within the social context,' said Daniel Rafaelić, HAVC Director.
The feature film God Exists, Her Name is Petrunia is by Macedonian director Teona Strugar Mitevska. The film is a Macedonian-Belgian-Slovenian-Croatian-French co-production, and besides Croatian co-producer Zdenka Gold (Spiritus Movens), the world premiere was also attended by art director Željka Burić, sound recorder Hrvoje Petek, casting director Marina Redžepović, and actors Ljiljana Bogojević and Mario Knezović.
The film takes place in the town of Štip in eastern Macedonia where every January a local priest throws a wooden cross into the river and hundreds of men dive in to find it. He who manages to fish it out is blessed with luck and success. This time though, it is Petrunia who retrieve the cross. Her opponents are furious.
Serbian director Miroslav Terzić's feature film Stitches is a Serbian-Slovenian-Croatian-Bosnian co-production. The film explores the theme of new-borns who have disappeared from hospitals in Belgrade who for years, according to testimony from hundreds of parents, were proclaimed dead, but were actually sold. The script is inspired by the testimony of one mother who believes her child was kidnapped. After spending years in courts and local government offices trying to prove her suspicions, she believes that she finally, after two decades of searching and fighting, has found her long-lost son – a young man, 20 years old, who lives with his new family on the outskirts of Belgrade.
'The premieres were a huge success. The public received both films with standing ovations. I am so happy and proud of both the films' teams, and especially of our actors and film professionals who were a part of creating these small masterpieces,' said Croatian co-producer Zdenka Gold.
Stitches was written by Elma Tataragić, the cinematographer is Damjan Radovanović, the editor is Milena Z. Petrović, and music is by Aleksandra Kovač. Working on the film alongside Zdenka Gold were art director Ana Buljan, Zoran Vujić, actress Ksenija Marinković, production assistant Branka Rušnov and many others. The film is produced by Uliks Fehmiu and Milena Trobozić Garfield (West End Production - Serbia) and is financially supported by Eurimages.
The 69th Berlin International Film Festival is running until February 17, 2019, in Germany's capital. Films selected into the main competition encompass current and future trends in film, and the winners receive Gold and Silver Bears. Berlinale's Panorama programme features new films by established directors, debut films and new-discoveries, while at the heart of the programme are films with a strong authorial vision. Films in this programme compete for eight prestigious awards, of which the most significant is the Panorama Audience Awards – voted upon by more than 20 000 Berlinale visitors.
More information is available on the festival's official website.
Cover photos: scene from God Exists, Her Name is Petrunia; the team from Stitches