Awards to Croatian films at festivals in Luxembourg, France and Canada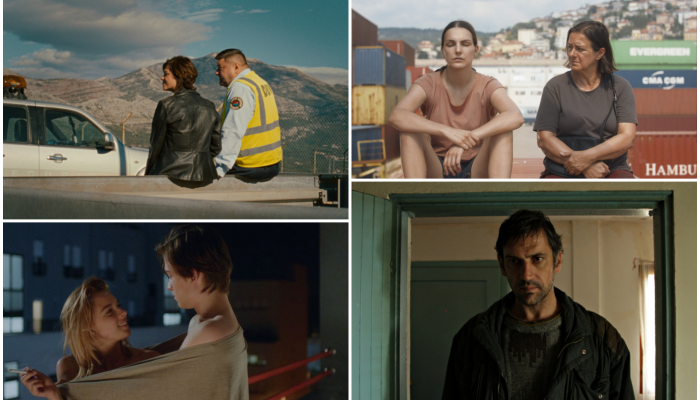 Minority co-production Mare, directed by Andrea Štaka, won the Special Jury Prize at the 13th CinEast – Central and Eastern European Film Festival, while Father, directed by Srdan Golubović, another Croatian minority co-production, won the Press Jury Special Mention at the same festival. Father also won the main festival award, the Golden Antigone, at the 42nd Montpellier International Festival of Mediterranean Film – Cinemed. Sanja Milardović's short I'm Not Telling You Anything, Just Sayin' returns from French festival Signes de Nuit in Paris having won a Special Jury Mention, while Arsen A. Ostojić's F20 receives the award for Best Editing (for Dubravko Slunjski) at the Ontario International Film Festival.
CinEast – Central and Eastern European Film Festival closed with the official awards ceremony, held 25th October, at the multiplex cinema hall of the Kinepolis Kirchberg in Luxembourg. Swiss-Croatian co-production Mare, directed by Andrea Štaka (Croatian producer is Tena Gojić of Dinaridi Film), screened in competition, alongside Srdan Golubović's Father, a production between Serbia, France, Germany, Croatia, Slovenia and B&H (with Croatian producers Lana Matić and Boris T. Matić of Propeler Film).
Mare took home a Special Jury Prize "for its subtle and atmospheric evocation of the not unhappy but still never satisfactory everyday routine of a mother and wife in Dubrovnik, played with characteristic nuance and intelligence by Marija Škaričić."
Father, on the other hand, won a Special Mention of the Jury comprised of members of the Luxembourg and French press. A list of all the festival's juries is available here.
This year, CinEast was held in hybrid format (at festival locations and online), 8th – 25th Oct, and, in addition to the competition programme, featured four more Croatian titles in different sections of the festival.
Besides CinEast, the multi-award-winning Father celebrated at the Montpellier International Festival of Mediterranean Film Cinemed, held 16th – 24th Oct, in the French city of Montpellier, where it scooped up the main festival award, Golden Antigone, along with a 15 000 EUR grant.
Also, Croatian feature film project Greta, by director Sanja Milardović, developed by production house Castor Multimedia (producer Matej Merlić), participated in Cinemed's industry section From Short to Long, winning a chance to participate in the scriptwriting residence LabMed – Meditalents 2021.
Greta is a story about the titular protagonist, a 62-year-old national theatre doyenne and an eccentric diva, whose world crumbles when her estranged son Marko (30) is diagnosed with an incurable disease. Leaving Zagreb for Kopačevo, Greta moves in with her son Marko and his wife Zora who live in a dilapidated old house. By insisting on her own ideas about her son's treatment, Greta causes a rift, first between herself and Zora, and then also in her relationship with Marko. Wanting to atone for it, and in a desire to bond with her son in time they have left, Greta starts living his life before the illness.
The programme From Short to Long featured projects by authors of short films in the Cinemed competition who also have feature film screenplays in development. Thus, Sanja Milardović's I'm Not Telling You Anything, Just Sayin', also a Castor Multimedia production, screened in the festival's short film competition. Prior to screening at Cinemed, the same title had its world premiere at the Signes de Nuit international festival in Paris, where it won a Jury Special Mention.
"Special Mention goes to Sanja Milardović for developing a powerful story with humour attached, exploring the difficulty with the shifting roles between mother and daughter. The focus falls on the child who needs to assume the role of the parent. The universality and the heaviness of the moment when everything changes instantly in one's life relates to the audience," said the statement of the jury. A list of all winning titles is available here.
On the other hand, a recognition for Croatian film F20 arrives from Canada. The Arsen A. Ostojić film is a Filmosaurux Rex production, created in collaboration with houses GripFilm, Interfilm, Cinecro and Embrio Productions. At the first edition of the Ontario Interntional Film Festival, F20 was regaled with the award for Best Editing (for Dubravko Slunjski), which makes this the third international accolade for Slunjski for his work on F20, following awards at two international festival held in India in the spring of 2020. The Ontario IFF was held exclusively online, 16th – 25th October.
Cover photographs: scenes from Mare; I'm Not Telling You Anything, Just Sayin'; Father; F20