Antoneta Alamat Kusijanović's Murina at Cannes FF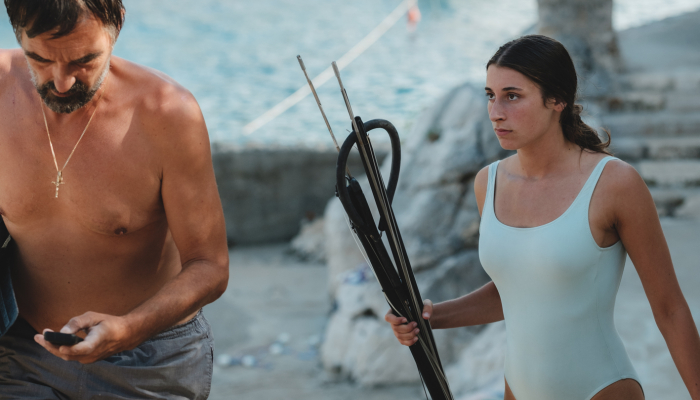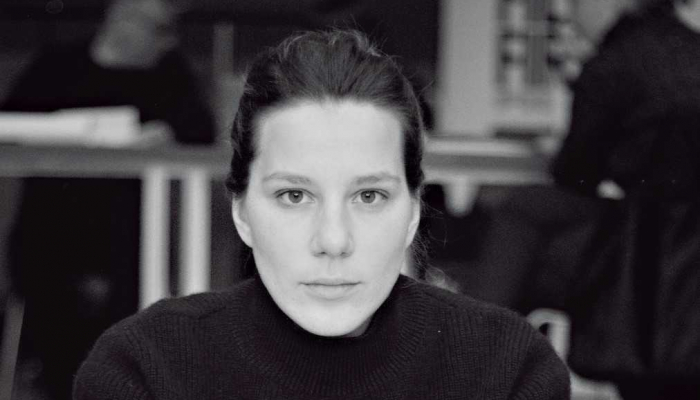 Antoneta Alamat Kusijanović's debut fiction feature Murina, an Antitalent and RT Features production, has been selected for screening at Cannes Film Festival Directors' Fortnight (Quinzaine des réalisateurs), which will be held 7th – 17th July. The programme was launched in 1969, showcasing new directors with bold authorial signatures and unique poetics.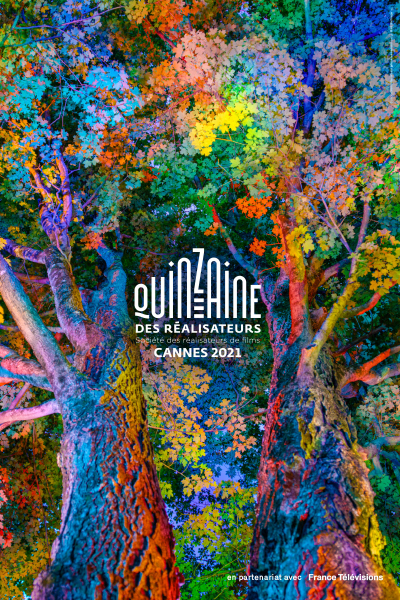 'I am happy that years of hard work and effort have paid off. There is a large team of excellent authors, actors and production members who have brought this film to light. For Croatian film and for all of us, having the film screen at Directors' Fortnight in Cannes is no small matter. I made Murina with a wonderful crew, both in front and behind the camera. We made it for all audiences, but primarily with young girls in mind, I would say, for our 16-year-old selves... and women were my inspiration in making Murina. Chauvinism is so deeply rooted in our society that we often mistake it for mentality. It is also one of the main antagonists of our heroine Julia, and Julia often mistakes its shackles for the limits of her potential. Julia lives "in paradise" on one of the Croatian islands, in a society obsessed with wealth acquired swiftly and easily, it is a society that sells off its land and heritage, a society lacking the desire to work and learn, that capitalizes on the generations that came before it – that is how dreams die and heritage is eroded. The daughter's strength is interpreted as the father's weakness, while family land is sold off for profit. Julia is the start herald of a new generation, of intuitive women who unmask these stale dynamics. I see this strength in young women in Croatia, it is growing, becoming stronger, flourishing and I admire it. It is the strength that lies in the wisdom and knowledge, in the confidence in one's abilities, the faith in the divine in the unfamiliar – the strength that will not be silenced,' said the film's director Antoneta Alamat Kusijanović on the occasion.
Murina is a psychological family drama set over the course of four days on one of the Croatian islands and it is a sort of continuation of the director's multi-award-winning fiction short Into the Blue. The film was shot on the island of Hvar, the Kornati archipelago and the island of Koločep near Dubrovnik.
Antoneta Alamat Kusijanović co-wrote the script with Frank Graziano, with producers Danijel Pek (Antitalent) and Rodrigo Teixeira (RT Features), and co-producers Zdenka Gold (Spiritus movens), Jožko Rutar (SPOK Films) and Miha Černec (Staragara).
'Having Murina selected to screen at the festival that hosted the greats the likes of Krsto Papić and Vatroslav Mimica is a wonderful recognition of our film and of contemporary Croatian film in general. I extend my congratulations to the entire crew, authors and cast. Murina was an exceptionally challenging film – it included a co-production between four countries, six production houses and numerous friends and colleagues. We would not have succeeded in making it without the support from the Croatian Audiovisual Centre, the understanding of the Ministry of Culture and Media, which made it possible for Croatian films to participate in the Filming in Croatia incentives programme as well, without our Slovenian colleagues Jožko and Miha who allowed us to complete the film in the best possible conditions, and without the ambition to make a Croatian film, in terms of its story, which is also a serious European project, in terms of production challenges it presented. I hope we have such ambition more often and succeed in developing even better conditions for Croatian film,' said the film's producer Danijel Pek.
The creative team also includes Helene Louvart (director of photography), Ivan Veljača (production design), Amela Bakšić (costume design), Snježana Gorup (makeup), Julij Zornik (sound design), Vlado Gojun (editing), Poster (visual effects) and Evgueni Galperine and Sacha Galperine (musical composition). The cast is headed up by Gracija Filipović, Leon Lučev, Danica Ćurčić and Cliff Curtis.
'Given that Murina was my first experience making a feature film, it was definitely an unforgettable one, not only for the acting experience I gained, but also thanks to the team that was very supportive throughout the process and without whom this film would not have been possible. I was especially pleased to work with such a strong female team, particularly since it is a film about the main protagonist's struggle against the local mentality and old traditions that hinder young people from developing and realizing their full potential. The film tackles important family relationships, life on one of the Croatian islands where such mentality is particularly felt, and celebrates the strength of young people who herald change and stand up to conservative values. Even though the film was made in Croatia, I believe sexism and chauvinism towards women are present everywhere in the world and I think this will resonate with audiences in other places as well. I am very happy and grateful that the film will screen in Cannes and I hope its message will reverberate and make people think,' points out actress Gracija Filipović.
'Working on Murina was very intense, physically demanding (part of the film was shot free-diving underwater), exciting, and lovely, given the locations around Hvar, Kornati and the Dubrovnik archipelago. The film deals with family and relationships and possesses emotional depth with potential to reach a wide audience and be emotionally relatable to everyone. Having our film screen at Cannes, the biggest film festival in the world, gives it great visibility and opens many cinema doors across the continents', adds actor Leon Lučev.
Danica Ćurčić agrees and continues, 'Being a Danish actress with Balkan roots, working on the film was a fantastic experience for me and a particular challenge. Wonderful, successful and acclaimed young director, an excellent cast and entire film crew, as well as the production behind the entire project. It was a special privilege filming surrounded by such indescribable beauty of the Croatian islands… Family is always an interesting topic and demands from the actors to really delve into the "deep blue". The path to freedom to make one's own choices and shape one's life is always difficult, especially for a young woman in a macho, male-dominated environment, where her only role model is her mother, who herself never had a chance to grow up and realize her opportunities in life. Even in the most beautiful of paradises like the one depicted in the film, it suddenly becomes clear that unfortunately everything there, as well as in the entire country, is up for sale. So it is not only a young woman's coming-of-age story, but it is also a tale about a country led by men that becomes a cheap commodity in the throes of contemporary capitalism. The very fact that the film is about to screen at Cannes is an immense pleasure and recognition. As for expectations, all I can hope for is that the film is noticed, exhibited and viewed,' concludes the actress.
In 2017, Antoneta Alamat Kusijanović spent several months developing the film at the Cannes Cinéfondation residence programme. She also participated in the First Films First training programme and at Jerusalem Film Lab. Murina has been supported by the Croatian Audiovisual Centre through both support schemes and the Croatian Radiotelevision.
'We are exceptionally proud that Murina has been selected to screen at Directors' Fortnight at Cannes. The film is a blend of all things excellent Croatia has to offer: a remarkable director, an excellent cast, a creative approach to a current topic, strong production, gorgeous scenery, financial support for production form both HAVC programmes and international cooperation. Congratulations to everyone!' said Croatian Audiovisual Centre CEO Chris Marcich.
The Directors' Fortnight (Quinzaine des réalisateurs) is an independent section held in parallel to the Cannes Film Festival, screening short, fiction and documentary films spanning the globe. Throughout its history, the programme has drawn the attention of the audience and critics to some of the most successful directors of today. For instance, debut works of Werner Herzog, Martin Scorsese and Ken Loach screened precisely in this programme.
More details about the Directors' Fortnight, held 7th – 17th July, are available here.
Cover photograph: scene from Murina; film director Antoneta Alamat Kusijanović
(*author of film still is Mario Topić; author of Alamat Kusijanović's portrait is Maja Medić; author of Directors' Fortnight poster is Daniel Mercadante)