Anniversary Edition of 25 FPS Festival Beginning Soon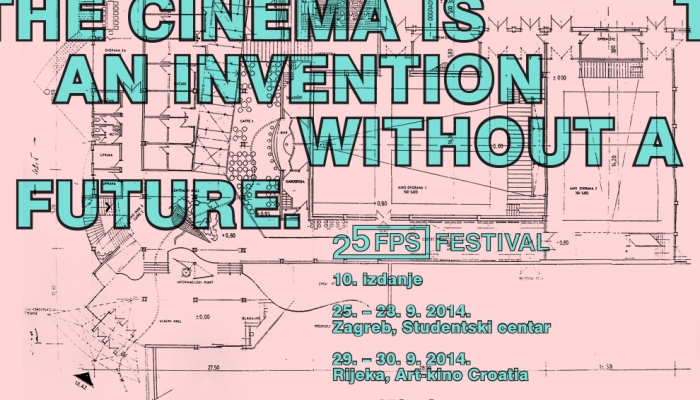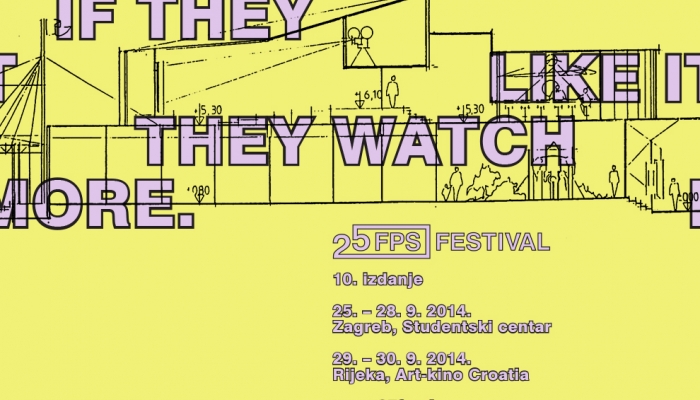 On Thursday, 25 September, at Zagreb's Student Centre Cinema, the anniversary edition of 25 FPS Festival opens; this year the competition will screen 29 films exploring the possibilities of the film medium, balancing between genres and techniques and expanding the idea of film and cinema as we know them.
The six competitions (Space Cinema, Cinema of Unmaking, Solid Cinema, Cinema of Loners, Magnifying Cinema, Cinema is Cinema) include two Croatian titles, The Red Star Cinema by Silvestar Kolbas, and Wash Your Hands First by Josip Žuvan. Žuvan's film is a summarised overview of a man's life cycle in the shadow of his mother's statement from the title, while Kolbas's film is a result of an unsuccessful restoration of a ruined film tape found among the ruins of a cinema in war-torn Vinkovci.
There are also four side programmes (Expanded Cinema, Kino 23, Reflexes and Odes to Film). The latter two include Croatian films K18 by Zlatko Kopljar, TK by Damir Očko, Until a Breath of Air by Marko Tadić, A.D.A.M. by Vladislav Knežević and In/Dividu by Nicole Hewitt. The special programmes are also composed by the jury members – Andrea Picard, Ana Hušman and Johann Lurf, each of whom will award their own Grand Prix.
This year the festival will host Austrian artist Peter Kubelka, one of the most important filmmakers in the history of experimental film, who will present his latest work Monument Film to the audience, a kind of memorial to analogue film.
The Festival moves to Rijeka on 29-30 September, whose Art Cinema Croatia will show a part of Zagreb's programme.
The 25 FPS Festival is supported by the Croatian Audiovisual Centre, Zagreb City Office for Education, Culture and Sport, Student Centre Kultura promjene, Ministry of Culture of the Republic of Croatia, National Foundation for Civil Society Development, Kultura nova Foundation, Austrian Cultural Forum, French Institute and Art Cinema Croatia.
Admission to all the programmes is free and additional information can be found on the official website.