Animated film Off Belay by Siniša Mataić wins two awards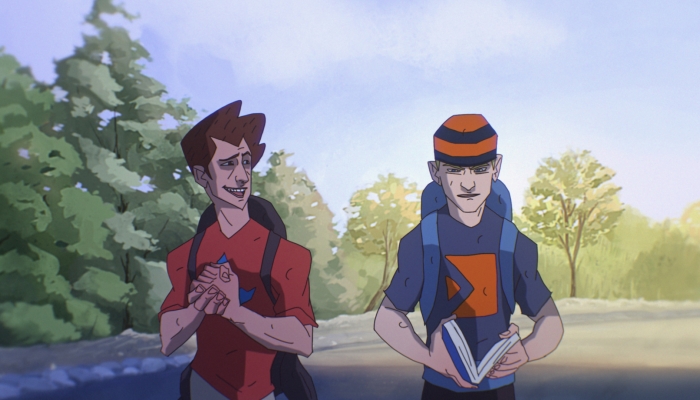 The animated short film Off Belay by Siniša Mataić won two awards at the Tokyo Anime Award Festival which was held in Japan's capital from March 18th to 21st.
Off Belay won Best Short Film as well as the Tokyo Governor's Award. The film is about two climbers who head on a long and grueling climbing adventure. With opposing characteristics, the two friends experience a transformation when found in a dangerous situation.
Siniša Mataić wrote, directed, illustrated and animated the film. The script editor is Lars Kramhøft, additional animation was done by Jonas Mølgaard Jensen, Andreas Husballe, Natalia Marcos, Daniel Damm and Stjepan Milas, Natalia Marcos and Siniša Mataić composed the backgrounds, and coloring was done by Marina Mataić. 3D modelling was handled by Marco Martellato, the sound engineer is Thomas Ahlmark, the composers are Own Road/Simon Skjødt Jensen, and voices were leant by Jake, Shilo Duffy and Draško Ivezić. The film is produced by Luma Film and the producer is Maša Udovičić. The Croatian Audiovisual Centre co-financed the film, and production partners are Open Workshop Viborg and Bold Studio Zagreb, as well as Paklenica National Park and the Fothia Auditorium.
522 short films and 24 feature films were entered into the Tokyo Anime Award Festival. 33 films from 20 countries were screened. Matija Pisačić's Choban, produced by Zagreb Film was also shown at the festival. More information can be found on this link.