Animafest Anniversary Edition Programme Announced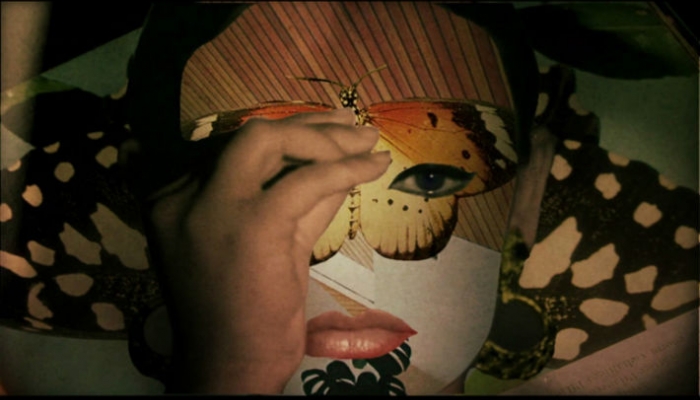 At the press conference held on 21 March at Tuškanac cinema small hall, the programme of the World Festival of Animated Film – Animafest Zagreb was presented. The festival will take place from 29 May to 3 June at Europa, Tuškanac and Movieplex cinemas. Producers Olinka Vištica and Vjera Matković and art director Daniel Šuljić presented the festival's competition programmes and Animafest Council award winners.
A total of 1715 films from 72 countries applied for participation in the festival programme. The Grand Competition selection committee, consisting of Marco de Blois, animated film programmer and curator at Cinematheque Quebecoise from Canada, Duscha Kistler, long-time art director of the International Animated Film Festival Fantoche from Switzerland, and Vanja Hraste, programme curator at the Croatian Film Clubs' Association, selected 32 films for the Grand Competition and another 26 for the Grand Panorama.

The Committee decided to present the Lifetime Achievement Award to the pioneer of Japanese independent animated film Yoji Kuri, while journalist, writer, cartoon author and animation filmmaker Olivier Cotte was awarded for a special contribution to animation research. The Special Mention goes to Zagreb School of Animated Film, whose representatives are directly responsible for the establishment of Animafest and its positioning among the most important world festivals of animated film.

The Student Competition selection committee, consisting of: Vanja Andrijević, producer and CEO of Bonobostudio from Croatia, Andrea Martignoni, composer and sound designer from Italy, and Miloš Tomić, multimedia artist and animator from Serbia, selected 33 films for the Student Competition, 21 film for the Student Panorama and 26 works for the Commissioned Films Competition. The Children's Film Competition selection is still pending and will be known early in April. The Student and Commissioned Film Competition selection committee decided to present the award to Turku Arts Academy from Finland.

The 138 competition filmmakers also include seven Croatian authors. Simon Bogojević Narath (The Flower of Battle) and Marko Meštrović (Why Elephants?) will compete in the Grand Competition category. Dalibor Barić (New Hippie Future) will compete in the Grand Panorama, Petra Zlonoga (Fox) in the Student Panorama and Alen Vuković (Koko and Ghosts) in the Commissioned Film programme. Croatian filmmakers Ivana Bošnjak and Lea Vidaković compete in the Student Competition with the Norwegian film Crossed Herring.

The anniversary edition of the festival will be marked with comprehensive programmes of international and domestic animated production. Art director Daniel Šuljić highlighted the programmes of 3D stereoscopic art films and new Italian animation. A programme under the working title of Strange Fruits was also announced; it will present a selection of top-rated twisted and funny films that appeared in the last few years and launched a brand new style trend on the animation scene.

More details about the programme are available on the official Animafest website.
Cover photo: The Flower of Battle; New Hippie Future