Anibar 2019: Croatian films and special program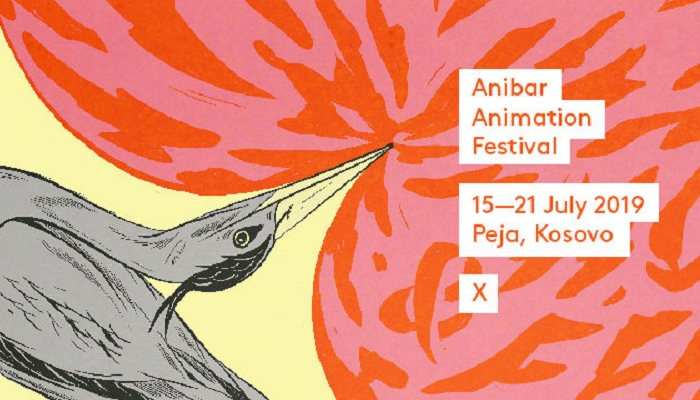 The 10th edition of the Anibar International Animation Festival that will be held from 15th to 21st July 2019 in Peja, Kosovo, will present five Croatian films in the competition program and five films in the special program dedicated to contemporary Croatian animation.
Toomas beneath the Valley of the Wild Wolves, directed by Chintis Lundgren, will be shown in the international competition program. It is a Croatian minority co-production (Adriatic Animation), which had its world premiere at this year's Annecy International Animation Film Festival. The director Chintis Lundgren and Draško Ivezić together wrote the script, and the two of them together with Darko Vidačković are also responsible for the animation.
The regional competition program comprises four titles: Imbued Life, From Under Which Rock Did They Crawl Out, One of Many and A Cat Is Always Female.
Imbued Life is a film by Ivana Bošnjak and Thomas Johnson, who directed it and who are responsible for script, design, animation and puppets. The film, first screened for audience at the Oberhausen Short Film Festival, is a production of Vanja Andrijević (Bonobostudio). In Croatia it had its debut at Animafest.
From Under Which Rock Did They Crawl Out by Daniel Šuljić (director and writer), who also made the animation together with Dea Jagić, Ira Bulić and Valent Balun, was made in the production of Kreativni sindikat production company (Igor Grubić) an co-production of Zagreb film (Vinko Brešan).
Petra Zlonoga's new film One of Many was screened in all major regional festivals (Animateka, Animafest, Croatian Film Days), as well as in this year's Melbourne International Animation Festival MIAF. The film was produced by Bonobostudio (Vanja Andrijević).
One of the competitors in this section is the documentary animated film A Cat Is Always Female directed by Martina Meštrović and Tanja Vujasinović (production by Kreativni sindikat) who, among others, recently won the 'Vedran Šamanović' prize, which is awarded by five film associations: Croatian Society of Film Workers, Croatian Cinematographers Society, Croatian Film Directors' Guild and the Croatian Film Association.
In addition to the films from the competition programs, the visitors will also be able to see on Friday, July 19th five films in the special program "Contemporary Croatian Animation": 1000 by Danijel Žeželj (Zagreb film), Silencium by Marko Meštrović and Davor Međurečan (Kreativni sindikat), Leviathan by Simon Bogojević Narath (Kenges), Dota by Petra Zlonoga (Kinoklub Zagreb) and Life With Herman H. Rott by Chintis Lundgren (Adriatic Animation).
The special program was developed in co-operation with the Croatian Audiovisual Centre.
In the side program "The Balkan Story", one day earlier on July 18th Daniel Šuljić will deliver a lecture on his approach to filmmaking with the title "This Is How I Do It – Daniel Šuljić's animation path", and the audience will have a chance to see some of his most important films like Evening star, Sunce, sol i more, The cake, Film with a girl, Kurzes Leben and Transparency.
'In the masterclass, I'm going to introduce my own development, from the first influences and experiences with animation, studies and student films in Vienna, up until and including my professional career spent between Zagreb and Vienna. I hope my lecture will inspire local young talents to engage in animation', said Šuljić who finds Anibar will be interesting and inspirational.
This year, Anibar International Animation Festival is held from 15th-21st July and the films will be screened at four cinemas, two of which are outdoor cinemas. In addition to the film program, the festival also comprises workshops, discussions, panels and meetings with filmmakers, presentations and pitching sessions.
To learn more about the festival, visit the festival's official and Facebook site.
Cover photo: visual of Anibar Festival 2019.