A number of Croatian films at Eastern Neighbours festival in The Hague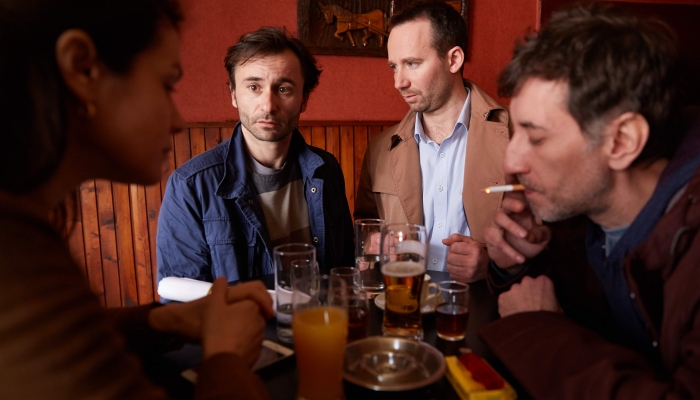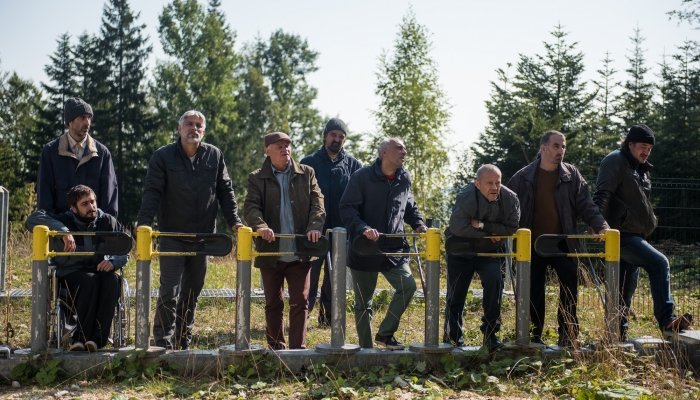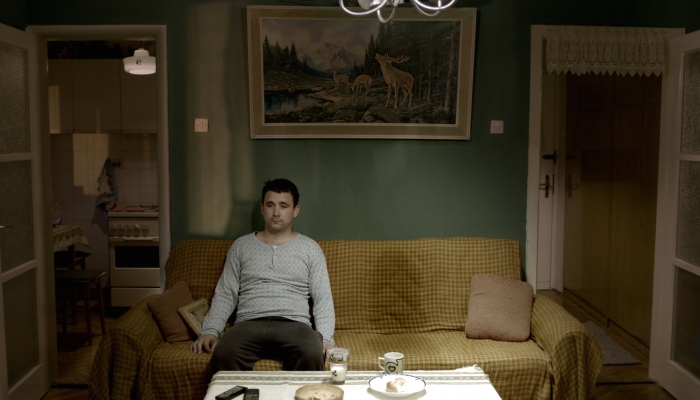 A series of Croatian films will screen in The Hague at this year's Eastern Neighbours Film Festival scheduled from November 7th to 11th. Furthermore, Men Don't Cry will screen on October 31st in Amsterdam in the 'ENFF On Tour' programme, where one of the leads, Leon Lučev, will be taking questions from the audience and conducting a masterclass.
A total of eleven Croatian productions and co-productions will screen in four various sections at the Eastern Neighbours Film Festival. Bobo Jelčić's feature film All Alone will screen in the 'Exciting, Current Cinema' programme along with the minority Croatian co-productions The Frog by Elmir Jukić (B&H-Croatian-Macedonian-Slovenian-Serbian co-production – Croatian co-producer: Propeler Film), Ivan by Janez Burger (Slovenian-Croatian co-production – Croatian co-producer: Propeler Film), Dede by Mariam Khatchvani (Georgian-Qatari-Irish-Dutch-Croatian co-production – Croatian co-producer: MP Film Productions) and The Miner by Hanna Antonine Wojcik Slak, starring Leon Lučev (Slovenian-Croatian-German co-production – Croatian co-producer Siniša Juričić, Nukleus Film).
Lučev also has a role in another film in the same programme. On Friday, November 9th, the Bosnian-Croatian-Slovenian-German-Serbian co-production Men Don't Cry by Alen Drljević is scheduled to screen in The Hague (Croatian co-producer: Produkcija Živa). But before that, the film will have its Dutch premiere on October 31st in Amsterdam, in the 'ENFF On Tour' programme, where Lučev will take questions from the audience. That same day Lučev will also conduct a masterclass.
'In this work I will try to compress and practically present, by involving the participants very actively, my own creative work and research in the field of cinema. I'll do that from various perspectives: the acting perspective, the director's perspective, producer's and writer's perspective, as well as the pedagogical perspective,' said Lučev whose statement is available in the festival's official announcement.
The short films Mary by Juraj Primorac and The Sinking Objects by Filip Peruzović, along with the short animated film "The Stranger" In my Head by Petra Balekić will screen in the 'ENFF Discoveries' programme.
'Documentaries Open Debates' will screen the feature documentary minority Croatian co-production When Pigs Come by Biljana Tutorov (Serbian-Croatian-B&H co-production – Croatian co-producer: Kinematograf).
Marina Andrea Škop's 2009 feature documentary film Sevdah, a B&H-Croatian co-production will screen in the 'Special Screenings' programme.
For more information on the festival and its programmes please visit the ENFF official website.
Eastern Neighbours Film Festival screens new and exciting films from Eastern and Southeastern Europe, mostly from non-EU member states, with the aim of bringing Dutch and international audiences closer to the cinematography and cultures of their Eastern neighbours. The festival screens films of various genres, from feature to documentary, short and animated films, most of which will be premiering in The Netherlands.
Cover photos: scenes from All Alone; Men Don't Cry; Mary