24th Sarajevo Film Festival begins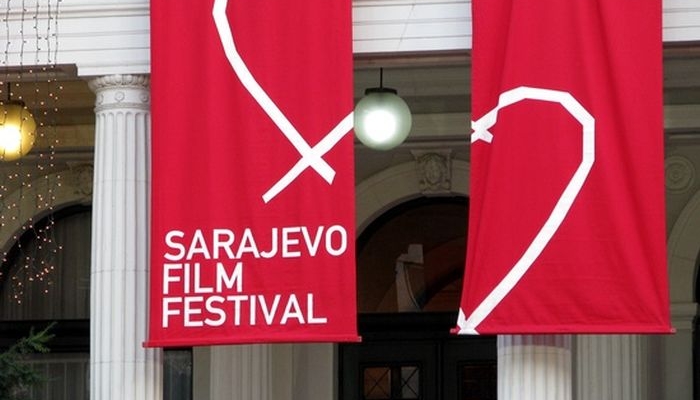 This year's Sarajevo Film Festival, taking place in the capital of Bosnia & Herzegovina from August 10th to 17th, will include a number of Croatian and minority Croatian co-productions, some of them premiering in Sarajevo, in various competition and non-competition categories. Furthermore, Croatian filmmakers will also be participating in this year's industrial segment.
Croatian films at 24th SFF
The feature film competition will include three Croatian films competing for a Heart of Sarajevo. Bobo Jelčić's film All Alone, produced by Spiritus movens from Zagreb and co-producted by De Productie from Amsterdam, Dokument Sarajevo, Dart film Beograd and Adriatic Western from Montenegro, will have its world premiere at the festival.
The competition will also feature the international premiere of Antonio Nuić's film Mali (produced by Propeler Film and co-produced by Alka Film). The film, among other awards, won the Grand Golden Arena for Best Film at the 65th Pula Film Festival. Also screening in this competition is Ognjen Glavonić's film The Load. The film is a Serbian-French-Croatian-Iranian-Qatari co-production (Croatian co-producer: Kinorama Zagreb).
The documentary film competition will include Restart's production Srbenka directed by Nebojša Slijepčević. Croatian co-productions also competing in this category include the Croatian-Swedish film Ikea for YU (Croatian co-producer: Croatian Film Association) by Marija Ratković Vidaković and Dinka Radonić, which will have its world premiere in Sarajevo along with Sisters by Zdenko Jurilj (Croatian co-producer: Olimp Produkcija). Senka Domanović's film Occupied Cinema, a Serbian-Croatian co-production (Croatian co-producer: Nukleus Film), will have its international premiere in this section. Also competing for Best Documentary is 90 Seconds in North Korea, a Croatian-Dutch co-production directed by Ranko Pauković. The film will have its regional premiere in Sarajevo.
The Short Film competition will include the world premiere of the Croatian film White Bone Death by Filip Mojzeš. Sarajevo will also feature the international premiere of the film anthology Deep Cuts, screening out of competition, by Dubravka Turić, Filip Mojzeš and Filip Peruzović. Both films are produced by Kinematograf.
The BH Film section will include the screening of The Eighth Commissioner by Ivan Salaj, as well as the minority co-productions Rooster by Sabrina Begović-Ćorić (Croatian co-producer: Kinematograf) and Tobacco Trails by Mirko Pivčević.
Srbenka will also screen in the Dealing with the Past section along with the minority Croatian co-production Chris the Swiss by Anja Kofmel (Croatian co-producer: Nukleus Film). The children's short programme will include Zoran Ćatić's film Dream Job.
The Zagreb Film Festival (Best of Checkers) section will include five short films: Counter-Offensive by Jakov Nole, Marica by Judita Gamulin, Mary by Juraj Primorac, Into the Blue by Antoneta Alamat Kusijanović and Upside Down by Filip Zadro.
The Human Rights Day section will feature the minority Croatian co-production When the War Comes by Jan Gebert. Special screenings will bring Something in the Water by Peter Radovich Jr, and Avant Premiere will feature the first part of the second season of The Paper, The Paper 2 by Dalibor Matanić.
CineLink, Talents Sarajevo and Docu Rough Cut Boutique
The co-production market CineLink presents the most promising regional feature length projects in the phases of development and financing, and this year will include 17 projects of which one is Croatian. The project is May Labour Day, written and directed by Pjer Žalica. It is the story of Armin who returns to his place of birth in search of a truth that both releases, but at the same time, suppresses pain. The Croatian co-producer is Propeler Film.
The Talents Sarajevo programme, aimed at young regional film professionals, will include four Croatians: Hrvojka Begović (actress), Hani Domazet (director), Katarina Prpić (producer) and Daria Keršić (screenwriter).
The Sarajevo Film Festival Docu Rough Cut Boutique is aimed at documentary projects in the final phases of editing. The authors of five selected projects will, for five days, work with renowned European documentary film experts. Đuro Gavran's project One of Us is included in the selection. Gavran's project, at this year's Zagrebdox won the Zagrebdox Pro Award from HBO Europe, a diploma and 2000 EUR for further project development. The producer is Pipser (Zagreb).
Furthermore, established Croatian film professionals are participating in the international competition juries. Judita Franković Brdar is a member of the feature competition jury, while screenwriter and director Antoneta Alamat Kusijanović, last year's Heart of Sarajevo winner for Best Short, will participate in the short film competition jury.
This year's recipients of the Honorary Heart of Sarajevo are Turkish director Nuri Bilge Ceylan and Nijaz Hastor, founder and owner of the ASA Prevent Group as well as founder of the Hastor Foundation. They are receiving the award in honour of the tremendous contribution they have made to film arts and the support they have given to the Sarajevo Film Festival, as well as the exceptional contribution to the affirmation and development of film arts in South Eastern Europe. Both will be honorary guests at this year's festival. This year's SFF will screen 266 films from 56 countries in 18 sections of which 52 will have their world premieres and 23 their international premieres. The 24th SFF opens on August 10th with Pawel Pawlikowski's film Cold War, which was partially shot in Split.
For all other details please visit the SFF official website.