19th Doclisboa: Croatian filmmakers awarded in industry section at documentary festival in Lisbon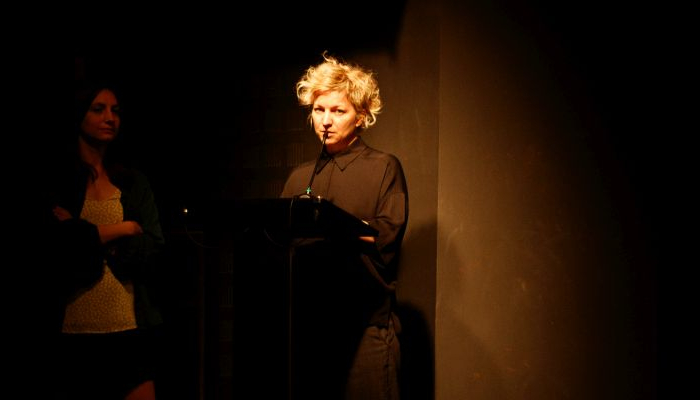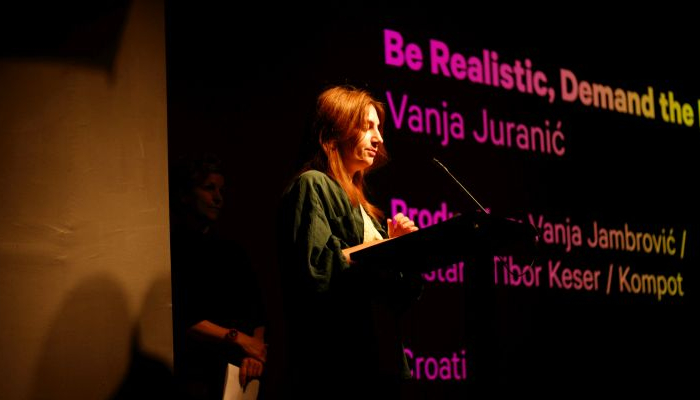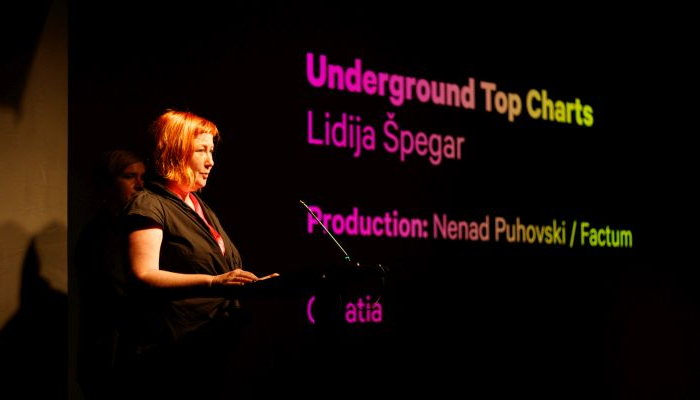 Vanja Juranić's project received the award of the Documentary Association of Europe, while the Pitch the Doc award went to Lidija Špehar's project, both awarded in the festival's industry section, Nebulae, with Croatia as the featured country this year. Doclisboa was held in Portugal's capital, 21st – 31st October.
The DAE Talent Encouragement Award that includes a one-year free DAE membership and consultations for directors and producers, went to the project Be Realistic, Demand the Impossible, written and directed by Vanja Juranić and a Restart production. It is a story about artist and performer Siniša Labrović and his wife Snježana Klarić, who moved to Berlin in their fifties without having a particular plan.
The Pitch the Doc award, given to one of the selected projects from the partner country, was won by the project Underground Top Charts, produced by Factum and directed by Lidija Špegar. The film follows musicians who perform at funerals, introducing us to the customs and traditions of the last farewell across Croatia.
The official film programme of the 19th International Documentary Film Festival in Lisbon also featured two Croatian titles: Factory to the Workers, written, directed and shot by Srđan Kovačević, and Anja Koprivšek's student film Between Summers. Also, the Green Years programme, screening films produced by film schools from around the world, this year included films from the Academy of Dramatic Art in Zagreb.
Nebulae, held during Doclisboa, is a festival platform dedicated to film professionals and networking. In cooperation with HAVC, special sessions of meetings, presentations and pitching were organized for projects from Croatia, including a total of nine presented projects.
The Doclisboa festival was first held in 2002 and is part of the DOC Alliance – a partnership between seven European documentary film festivals.
More details about all the winners may be found here and about the festival on this link.
Cover photographs: Vanja Juranić during pitching; Dina Pokrajac during pitching (on behalf of Restart); Neda Frank during pitching (* photographs by João Alves)