50th Karlovy Vary International Film Festival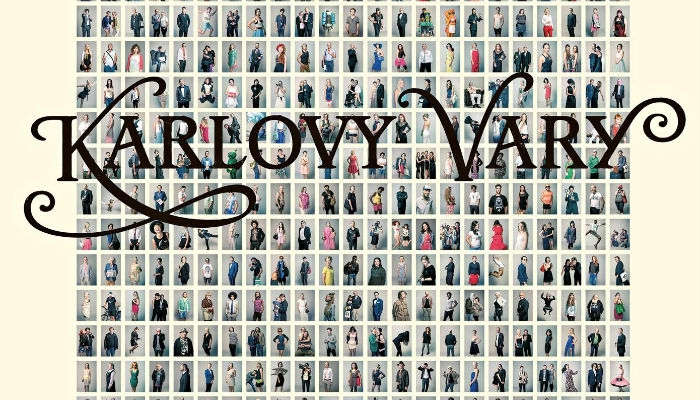 Four Croatian features are screened at this year's 50th edition of the prestigious Karlovy Vary International Film Festival, taking place 3-11 July. The festival's industry section is presenting three Croatian minority co-productions which were granted funding from Croatian Audiovisual Centre.
50th edition of Karlovy Vary features four Croatian films in its official selection, while three minority co-productions will be presented at the industry sections. To make sure not to miss these critically acclaimed and award winning titles and projects, please download My Film Planner - a special issue of our Love Croatian Film editions, featuring basic information (including contacts) about Croatian titles in Karlovy Vary's programmes.
All our editions can be found and downloaded here.
East of the West: 'You Carry Me' by Ivona Juka
International premiere of critically acclaimed debut feature by Ivona Juka. The stoy focuses on three daughters battle for acceptance, redemption and new opportunities. More information can be found here.
Screenings:
July 4th / 17:30 / Cinema A (Hotel Thermal) PRESS & INDUSTRY
July 5th / 15:00 / Karlovy Vary Theatre OFFICIAL SCREENING
July 6th / 13:00 / Lazne III OFFICIAL SCREENING
Horizons: 'The High Sun' by Dalibor Matanić
Three different decades, two neighbouring villages burdened by their historical heritage, and three love stories interwoven into a classic tale of forbidden love. Winner of this year's Un Certain Regard's Jury Prize.
Screenings:
July 4th / 9:00 / Dragomira Cinema OFFICIAL SCREENING
July 7th / 11:00 / Cinema C PRESS & INDUSTRY
July 9th / 14:00 / Grand Hall OFFICIAL SCREENING
July 11th / 15:30 / Cinema B OFFICIAL SCREENING
Another View: 'These Are the Rules' by Ognjen Sviličić
Ivo is a 50-year-old bus driver. His spouse, Maja, is a housewife. Their son, Tomica, is about to graduate from high school. They live in an old socialist building in Zagreb and are content with their calm and ordinary life. Everything changes when Tomica comes home beaten up. These Are the Rules premiered in Orizzonti section of Venice Film Festival, where it was awarded for best actor Emir Hadžihafizbegović.
Screenings:
July 4th / 22:30 / Lazne III OFFICIAL SCREENING
July 5th / 22:00 / Congress Hall OFFICIAL SCREENING
July 8th / 10:00 / Cas Cinema OFFICIAL SCREENING
Variety's Critics' Choice: 'The Reaper' by Zvonimir Jurić
Three stories take place during a single night. All these stories involve Ivo in different ways. Gradually, we gain a gloomy picture of Ivo's life and the area where he lives, stuck in war, imprisoned by it; as is Ivo, by his crime. Screened in Toronto and Rotterdam.
Screenings:
July 5th / 22:00 Richmond OFFICIAL SCREENING
July 9th / 20:00 Drahomira Cinema OFFICIAL SCREENING
July 11th / 10: 30 Lazne III OFFICIAL SCREENING
Works in Progress: 'Houston, We Have a Problem!' and 'Dew'
Two Croatian minority co-productions will be presented at KVIFF's Works in Progess section. Houston, We Have a Problem! is a docu-fiction that explores the ghosts of ex-Yugoslavia's past. Many people believe that Yugoslavia's president Tito saved the USA's 'reputation' in the space race by selling them Yugoslav space flight technology. This myth is explored in the film through the fictional character of Ivan Pavić, a senior engineer in the alleged Yugoslav space programme. The story of the film is based on real-life facts and inspired by real events.
Dew is a story about a timid Colombian girl, who studies law in France, arrives to Sarajevo in order to write a study about the International War Crimes Tribunal. Unexpectedly, she finds herself in the centre of an intimate tragedy of her new friend, a native woman.
Presentation & Panel:
July 6th / 13:30-17:00 Congress Hall (Hotel Thermal)
Docu Talents from the East: 'Four Passports'
Four Passports is a personal journey through protagonist's own microcosm of family and friends, present day images, family Super 8 archives and animated dreams and memories.
Presentation:
July 7th / 14:00-16:00 Barradov Studios Villa (Becher's Villa)