40th Clermont-Ferrand International Short Film Festival 2018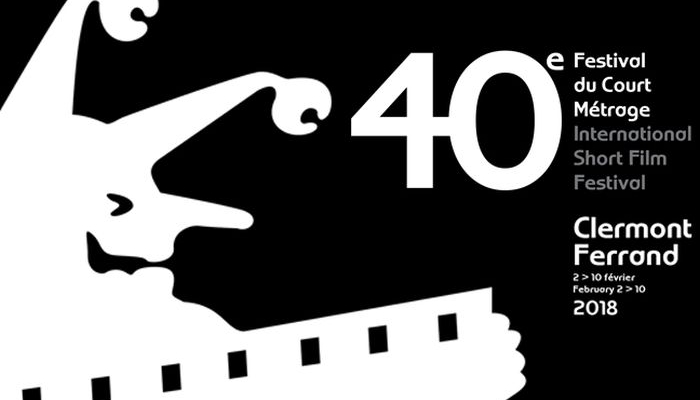 The 40th Clermont-Ferrand International Short Film Festival will run from February 2nd to 10th, 2018. Competing in the international competition is animated film Manivald by Chintis Lundgren, while Hedgehog's Home will screen out of competition.
International Competition: Manivald
Chintis Lundgren's animated film Manivald is a Canadian-Croatian-Estonian co-production. The Croatian co-producer is Draško Ivezić (Adriatic Animation) who, along with Chintis Lundgren, wrote the script. Manivald is an inexperienced fox who lives under the watchful eye of his overprotective mother. A sudden washing machine breakdown, on Manivald's 33rd birthday, brings an unusual repairman into their lives - a sexy young wolf named Toomas. The meeting soon turns into a love triangle and things get out of control. To date, Manivald has screened and has won at numerous festivals around the globe, and won Best Croatian Film at last year's Animafest.
Hedgehog's Home and Short Film Market
Hedgehog's Home is a Canadian-Croatian co-production written and directed by Eva Cvijanović. The film is inspired by Branko Ćopić's beloved children's fable, and since premiering last year at the Berlinale, where it received Special Mention in the Generation Kplus programme, the film has won 28 international awards including Annecy, Kyoto, and Montreal. The film has also received three Octavians and an 'Annie' nomination – America's most renowned animation award. Hedgehog's Home is a co-production with Canada's National Film Board (NFB) and Croatia's Bonobostudio. The producers are Jelena Popović (NFB) and Vanja Andrijević (Bonobostudio).
Clermont-Ferrand also hosts the largest short film market, Marché du film court, welcoming producers, distributers, festival programmers and buyers interested in short film. It is also a place to gain insight into the latest productions from numerous countries exhibiting at the market. Information regarding contemporary Croatian short film productions will be available at the Croatian Audiovisual Centre's stand. New Croatian Features & Shorts was published as a means to promote Croatian film.