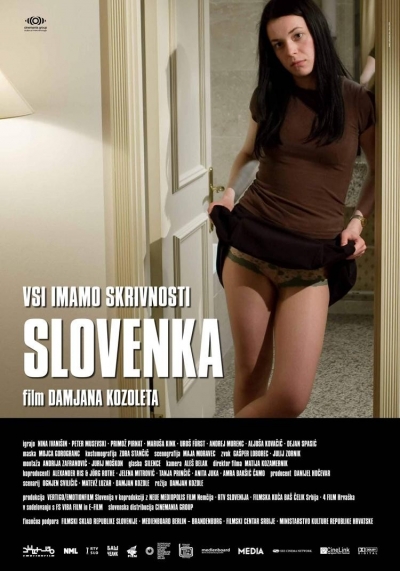 Alexandra, a 23-year-old student from a broken home, is about to start writing her thesis. Nobody close to her is aware that Alexandra runs personal ads under the nickname "The Slovenian Girl" and that prostitution is her secret source of income. Alexandra, who is very good at manipulating people, is an accomplished liar and a petty thief who hates her mother.
Director

Damjan Kozole

Screenplay

Damjan Kozole, Ognjen Sviličić, Matevž Luzar

Cinematography

Aleš Belak

Editing

Andrija Zafranović, Jurij Moškon

Production Design

Maja Moravec

Costume Design

Zora Stančić

Music

Silence

Cast

Nina Ivanišin, Peter Musevski, Primož Pirnat, Maruša Kink, Uroš Furst, Aljoša Kovačič, Dejan Spasić, Andrej Murenc

Producers

Danijel Hočevar, Anita Juka

Production

Vertigo / Emotionfilm (SI), u koprodukciji s 4Film (HR), Neue Mediopolis Film (DE), Filmska kuća Baš Čelik (RS), Krug Films (MK)
Damjan Kozole (1964) is one of the most prominent Slovenian film directors. His feature film Spare Parts (2003) premiered in Official Competition of the Berlin International Film Festival and has subsequently won several awards and been released theatrically in around 15 states, including UK and USA. Since then, he directed feature films Labour Equals Freedom (2004) and Forever (2008) that premiered at International Film Festival Rotterdam.