The Diary of Diana B.
view in croatian
historical, drama
debut film
Orig. Title: Dnevnik Diane Budisavljević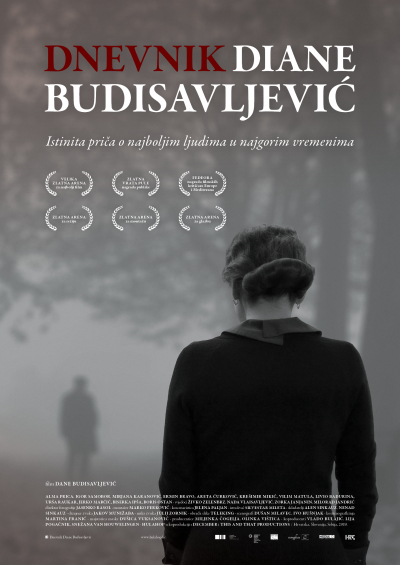 Deeply troubled by the persecution of mothers and children in Nazi-occupied Croatia, Austrian housewife Diana Budisavljević embarks on a perilous campaign, rescuing more than 10 000 children from ill-famed Ustasha camps. Initially working in her favour, Diana's Austrian descent later becomes a burden, and the eventual reason why one of the greatest humanitarian stories of WWII was left untold.
Director

Dana Budisavljević

Screenplay

Dana Budisavljević, Jelena Paljan

Cinematography

Jasenko Rasol

Editing

Marko Ferković

Sound Design

Jakov Munižaba

Music

Alen Sinkauz, Nenad Sinkauz

Costume Design

Martina Franić

Production Design

Dušan Milavec, Ivo Hušnjak

Cast

Alma Prica, Igor Samobor, Mirjana Karanović, Vilim Matula, Areta Ćurković, Ermin Bravo

Producers

Miljenka Čogelja, Olinka Vištica

Co-producers

Snežana Van Hauwelingen, Vlado Bulajić, Lija Pogačnik

Production

Hulahop (HR)

Co-production

December (SI), This and That Productions (RS)

Support

Hrvatski audiovizualni centar (HAVC), Slovenski filmski centar, Filmski centar Srbije, Viba Film, Grad Zagreb, MEDIA, Eurimages, Hrvatska radiotelevizija (HRT)
Dana Budisavljević (1975, Zagreb) graduated in Film and TV Editing from the Academy of Dramatic Art in Zagreb. She has worked as an editor, production assistant, and film festival organiser. She made her directorial debut with the documentary Straight A's (Factum, 2004), after which she went on to win wide acclaim with Family Meals (Hulahop, 2012), a documentary about coming out. She has produced the documentary series Slumbering Concrete, directed by Saša Ban, as well as films like I Like That Super Most the Best by Eva Kraljević and Then I See Tanja by Juraj Lerotić. The Diary of Diana B. is her debut feature film.
Dana Budisavljević, filmography
The Diary of Diana B. (2019) – feature-length docufiction
Family Meals (2012) – middle-length documentary
Adriatic's Deepest Secrets (2006, 2007) – documentary TV series
Straight A's (2004) – middle-length documentary
Almost Equal (2003) – middle-length documentary