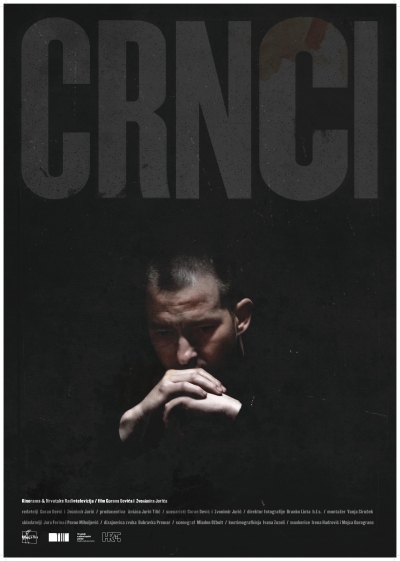 War. The truce has been recently signed and the squad known as The Blacks needs to be disbanded. Ivo, the squad commander, plans a mission to retrieve the bodies of three of his men from the forest. The surviving members of the squad move into action and find that the enemy they have been searching for is where they least expect – inside themselves.
Director

Goran Dević i Zvonimir Jurić

Screenplay

Goran Dević i Zvonimir Jurić

Cinematography

Branko Linta, h.f.s.

Editing

Vanja Sirućek

Production Design

Mladen Ožbolt

Costume Design

Ivana Zozoli

Music

Jura Ferina, Pavao Miholjević

Cast

Ivo Gregurević, Franjo Dijak, Krešimir Mikić, Rakan Rushaidat, Nikša Butijer, Emir Hadžihafizbegović, Stjepan Pete

Producer

Ankica Jurić Tilić

Production

Kinorama

Co-production

Hrvatska radiotelevizija (HRT)
Zvonimir Jurić (1971) graduated in film and TV directing from the Zagreb Academy of Dramatic Art in 1999. He wrote and directed the feature film The One Who Will Stay Unnoticed (2003), one segment of the Sex, Booze and Short Fuse omnibus (2005), and several acclaimed documentaries. His fiction short Yellow Moon (2009), a segment of the Zagreb Stories omnibus, was selected for the prestigious Berlinale Shorts Programme in 2010.

Goran Dević (1971) graduated from the Zagreb Academy of Dramatic Art, where he currently teaches at the Department of Film and TV Directing. A selection of his award-winning documentaries include: Imported Crows (2004), I Have Nothing Nice to Say to You (2006), Three (2008), Happy Land (2009), The Flood (2010) and Two Furnaces for Udarnik Josip Trojko (2012). The Blacks, which he co-wrote and co-directed with Zvonimir Jurić, marks his debut as a feature filmmaker.