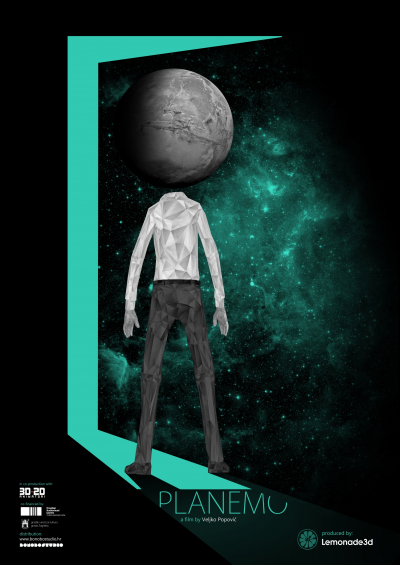 In a society where everyone mindlessly orbits around their daily routines, what happens when a person gets ejected from the system? They might just find themselves rapidly pushed out of the habitable zone.
Director

Veljko Popović

Screenplay

Veljko Popović

Animation

Siniša Mataić, Natalia Marcos, Kristijan Dulić

Compositing

Sina Jakelić, Gordan Mihalec, Darko Kokić

Design

Veljko Popović

Editing

Veljko Popović

3D Modeling

Milivoj Popović

Sound Design

Sina Jakelić

Music

Siniša Jakelić

Voices

Ben Colchecster, Christian Galea, Brian Willems, Gwyan Rhabyt

Producers

Veljko Popović, Milivoj Popović

Co-producer

Lado Skorin

Production

Krupni kadar

Co-production

3D2D Animatori

Distribution

Bonobostudio

Support

Hrvatski audiovizualni centar (HAVC), Grad Zagreb
Veljko Popović (1979) graduated in 2003 from the Academy of Fine Arts in Zagreb, Department of Painting. In 1998 he starts working with computer graphics and co-founded Lemonade3D, studio for CG and animation. He is the head of Film and Video Department and teaches computer animation at the Arts Academy in Split. His films have been screened and awarded at numerous film festivals worldwide (including Annecy, Animafest Zagreb, Clermont Ferrand, Aspen, Hiroshima, Leeds, Stuttgart). He was a jury member at several film festivals.
Filmography: Father (2012, co-director), Dove sei, amor mio (2011), Moj Put / My Way (2010, co-director), She Who Measures (2008).