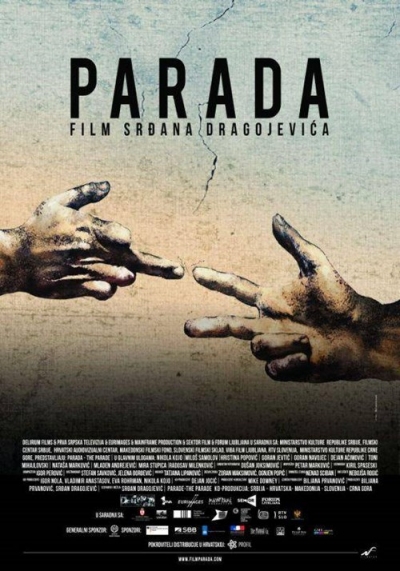 They are a young and successful gay couple, and they would be a happy couple anywhere else except – Serbia. Radmilo and Mirko try to live as discreetly as possible but still, with every day that passes they are abused by the homophobic majority. Besides, Mirko is a gay rights activist, and his dream is to organize the first successful pride event in Belgrade. Nationalist and neo-Nazi organizations make plans for a massacre if the gay pride parade gets the go-ahead, while the police refuse to provide protection for the participants. Faced with violent opponents and a police force that is refusing to guarantee their safety, Radmillo and Mirko turn to an unlikely hero for help – a homophobic, middle-aged Serbian gangster. But how far is their new ally willing go, to protect gay rights and freedom of speech?
Director

Srđan Dragojević

Screenplay

Srđan Dragojević

Cinematography

Dušan Joksimović

Editing

Petar Marković

Production Design

Kiril Spaseski

Costume Design

Jelena Đorđević, Stefan Savković

Music

Igor Perović

Sound Design

Zoran Maksimović

Cast

Nikola Kojo, Goran Navojec, Miloš Samolov, Hristina Popović, Goran Jevtić, Dejan Aćimović

Producer

Biljana Prvanović

Co-producers

Igor A. Nola, Eva Rohrman, Vladimir Anastasov

Production

Delirium (RS)

Co-production

Forum Ljubljana (SI), Mainframe Production (HR), Sektor Film Skopje (MK)
Srđan Dragojević was born in 1963 in Belgrade, Serbia. He received his BA in Clinical Psychology from the University of Philosophy Studies in 1987, and his BA in Film and TV Directing from the University of Drama Arts in Belgrade in 1992. He is the author of feature films: We Are Not Angels (1992), Pretty Village Pretty Flame (1996), The Wounds (1998), We Are Not Angels 2 (2005), St. George Shoots the Dragon (2009).