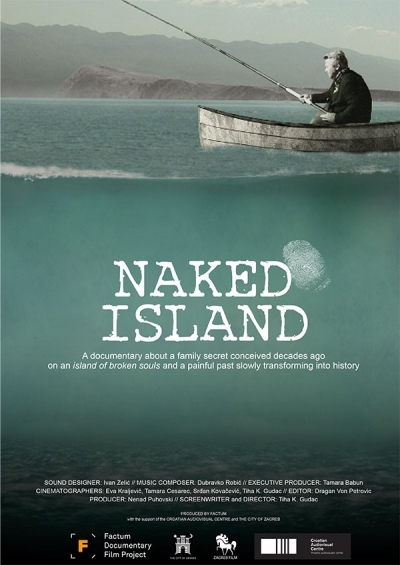 Sixty years ago, a man went missing for four years. He returned as a different man, carrying a painful secret. It was his granddaughter, the director of this film, who first started asking questions, wanting to find out what lay hidden beneath her grandfather's scar-covered body. Naked is an investigation built upon the ruins of the past, a mosaic made of clues and intimate testimonies of a tight-knit group of people who were brought together by the same place, a political prison in ex-Yugoslavia also known as the island of broken souls.
Director

Tiha K. Gudac

Screenplay

Tiha K. Gudac

Cinematography

Eva Kraljević, Tamara Cesarec, Srđan Kovačević, Tiha K. Gudac

Editing

Dragan Petrović

Producer

Nenad Puhovski

Sound Design

Ivan Zelić

Music

Dubravko Robić

Production

Factum

Croatian Distribution

Factum

Support

Hrvatski audiovizualni centar (HAVC)
Tiha K. Gudac is a documentary film director and producer whose documentary project Naked Island won one of three main awards at Rough Cut Boutique at Sarajevo Film Festival 2013.