Mila Seeking Senida
view in croatian
Serbian, Bosnian, Croatian
Orig. Title: Mila traži Senidu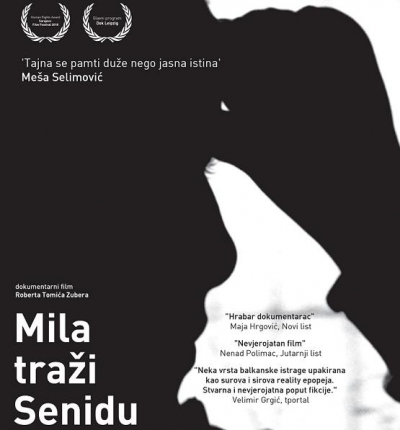 Senida is a Bosnian Muslim girl who went missing in May of 1992 when Serbian troops entered her native village of Caparde in Bosnia and Herzegovina. In 1993 she was adopted by a Serbian family from Belgrade who renamed her Mila. When she reaches her teens Senida/Mila decides to search for her birth family. DNA tests confirm that Mila is the lost daughter of Muhamed and Senada Bećirović. The search is full of twists and turns and blind alleys, like a labyrinth, with frequent realisations that too many lies have been told to Mila about the fate of her loved ones. As time goes on, the quest for truth becomes increasingly stressful and exhausting for her.
Mila Seeking Senida is a film about the search for one's own identity. Even though she gives the impression of strength way beyond her years, the inquisitive brown eyes of Mila must ask, whenever she looks at herself in a mirror: 'who am I really, where do I come from, what are my roots'?
Director

Robert Tomić Zuber

Screenplay

Robert Tomić Zuber, Srdan Golubović

Cinematography

Mario Krce

Editing

Andrija Gvozdić Michl

Producer

Damir Terešak

Production

MaXima fillm

Co-production

Hrvatska radiotelevizija (HRT), Propeler film, Pro.ba (BA), Baš Čelik (RS), Vertigo / E-motion film (SI)
Robert Tomić Zuber (1976) is an award-winning journalist with 14 years of professional experience in the press, radio and TV. For the past five years he has worked for Croatian Radiotelevision (HRT), mainly covering social and humanitarian issues. His autobiographical documentary Accidental Son (2007) has been shown at numerous international film festivals.