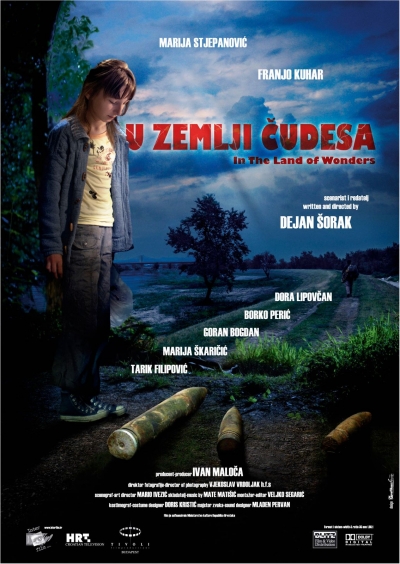 The story, which moves between rural Bosnia and Zagreb, begins in the Bosnian wasteland, where NATO troops carry out their military training and a girl named Alica collects old grenade shell fragments with her uncle. He trades fragments illegally and hides the illicit goods in his niece's room. The story is set in the ironically named "land of wonders": a ravaged landscape, contaminated by war, suffering, fear and depleted uranium. This "wonderland" serves as a backdrop for a unique anti-fairytale, drawing on a diverse range of storytelling traditions.
Director

Dejan Šorak

Screenplay

Dejan Šorak

Cinematography

Vjekoslav Vrdoljak, h.f.s.

Editing

Veljko Segarić

Production Design

Mario Ivezić

Costume Design

Doris Kristić

Music

Mate Matišić

Cast

Marija Stjepanović, Franjo Kuhar, Dora Lipovčan, Borko Perić, Goran Bogdan, Nataša Janjić, Rene Gjoni, Marija Škaričić

Producer

Ivan Maloča

Production

Interfilm

Production

Hrvatska radiotelevizija (HRT), Tivoli-Filmprodukció (HU)
Dejan Šorak (1954) graduated from the Academy of Dramatic Art in Zagreb in 1978. He directed several feature films, television films and documentaries, as well as theatrical productions and radio dramas. He is also the author of novels and short stories. His award-winning features The Time of Warriors (1991), Garcia (1999) and Two Players from the Bench (2005) were shown at many international film festivals.