Houston, We Have a Problem!
view in croatian
Orig. Title: Houston, imamo problem!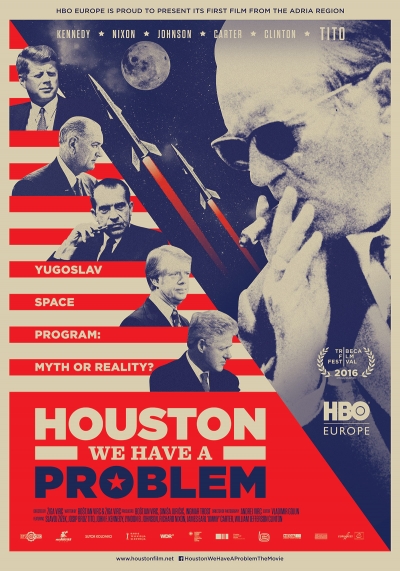 The Cold War, the Space Race, and NASA's Moon landing are landmark events that defined an era. But they are also fodder for conspiracy theories. This intriguing docu-fiction explores the myth of the secret multi-billion-dollar deal behind America's purchase of Yugoslavia's clandestine space program in the early 1960s.
Director

Žiga Virc

Screenplay

Boštjan Virc, Žiga Virc

Cinematography

Andrej Virc

Editing

Vladimir Gojun

Sound Design

Matjaž Moraus Zdešar, Julij Z ornik

Producer

Boštjan Virc

Co-producers

Siniša Juričić, Ingmar Trost

Production

Studio Virc (SI)

Co-production

Nukleus film (HR), Sutor Kolonko (DE)

Co-production TV

HBO Europe, WDR, RTV Slovenija

Croatian Distribution

2i Film

Support

Slovenski filmski centar, Hrvatski audiovizualni centar, Filmski studio Viba film, MEDIA, Eurimages, Filmski institut u Dohi
Selected Filmography – Žiga Virc (1987)
A New Home (2016) – short fiction film
Houston, We Have a Problem! (2016) – docu-fiction feature
Crescent Above Edelweiss (2013) – documentary
War Games (2012) – documentary
Call from the Mountains (2011) – documentary
Trieste Is Ours! (2010) - short fiction film
Our Democracy (2009) – TV film
Sky Above the Town (2008) – short fiction film