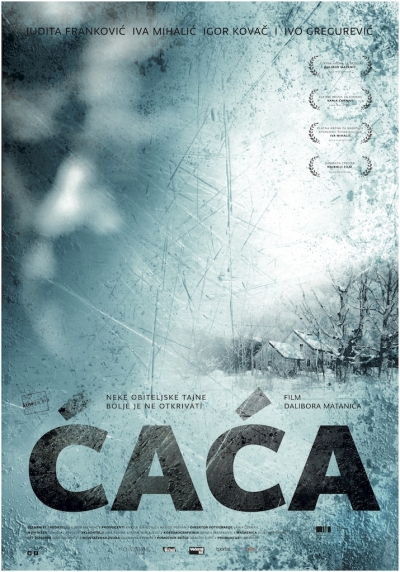 A girl persuades her boyfriend and her sister to join her on a journey to the isolated backwoods of Lika. There, she finds her father, who abandoned the family many years ago. Her father is now seriously ill, so this is her last chance to talk to him about everything that happened in the past. In the remote landscape of Lika, a family's dark secrets – secrets that have been hidden for a lifetime – are about to be revealed...
Director

Dalibor Matanić

Screenplay

Dalibor Matanić

Cinematography

Vanja Černjul h.f.s.

Editing

Tomislav Pavlic

Production Design

Igor Dropučić

Costume Design

Zrinka Mareković

Music

Jura Ferina i Pavao Miholjević

Sound Design

Dubravka Premar

Cast

Judita Franković, Iva Mihalić, Igor Kovač, Ivo Gregurević

Producer

Ankica Jurić Tilić

Production

Kinorama
Dalibor Matanić graduated in film and TV directing at the Academy of Dramatic Art in Zagreb. He is a member of the European Film Academy (EFA). His films have won awards at national and international film festivals.
Selected Filmography – Dalibor Matanić (1975)
Handymen (2013) – feature film
Mezzanine (2011) – fiction short
Daddy (2011) – feature film
Mother of Asphalt (2010) – feature film
Party (2009) – fiction short
Kino Lika (2008) – feature film
I Love You (2006) – feature film
100 Minutes of Glory (2005) – feature film
Drought (2002) – fiction short
Fine Dead Girls (2002) – feature film
The Cashier Wants to Go to the Seaside (2000) – debut feature film