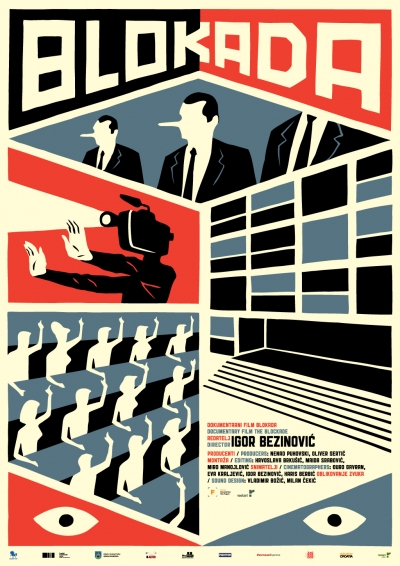 This film is a portrait of the biggest, longest and most politically relevant student demonstration ever organized in the Balkan region: the blockade of the Faculty of Social Sciences that took place during in Zagreb in April and May, 2009. It chronicles the preparations and meetings of a group of students as they plan to stage a sit-in at their faculty building. Their ultimate goal: to disrupt the regular educational timetable and protest against the introduction of tuition fees for higher education in Croatia. The film follows the students as they invade and occupy their faculty. It also shows their attempts to communicate with the Croatian media and with the authorities at the Ministry of Science, Education and Sport. This is an intimate, character-driven story that records the everyday lives of the student protestors during the blockade, focusing on their conflicts as well as their uncompromising struggle, right up to the final decision to end the blockade and continue their fight through other democratic means.
Director

Igor Bezinović

Screenplay

Igor Bezinović

Cinematography

Đuro Gavran, Eva Kraljević, Igor Bezinović, Haris Berbić

Editing

Hrvoslava Brkušić, Maida Srabović, Miro Manojlović

Sound Design

Vladimir Božić, Milan Čekić

Producers

Nenad Puhovski, Oliver Sertić

Production

Factum, Restart
Igor Bezinović was born in Rijeka in 1983. He graduated in Philosophy, Sociology and Comparative Literature from the Zagreb Faculty of Humanities and Social Sciences and Film and TV Directing from the Zagreb Academy of Dramatic Art. He directed about a dozen of short films and the feature-length documentaryThe Blockade. He is active in filmmaking both as a professional and amateur.
Selected Filmography – Igor Bezinović (1983)
Self-Governed Film (2012) – documentary short
Blockade (2012) – documentary feature
Naked Hours (2011) – fiction short
In Fond Memory of TDZ (2010) – documentary short
An Encounter (2009) – documentary short
Non-Recyclable (2009) – documentary short
Above Average (2008) – documentary short