Digitalization of Croatian independent cinemas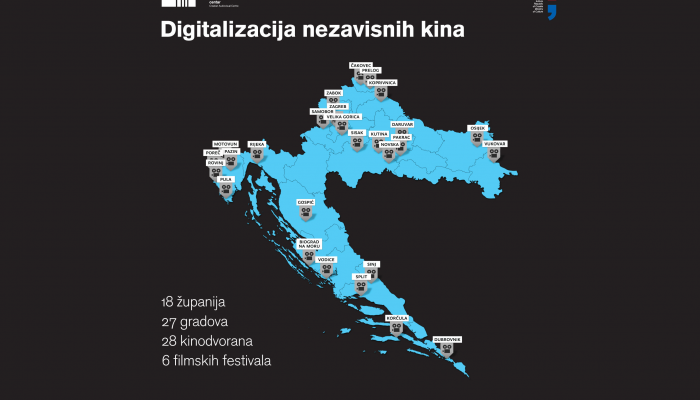 The digitalization of independent cinemas is one of the strategic goals set out in the 2010-2014 National Development Programme of the Audiovisual Industry that has been successfully completed within its two-year timeframe. Because of the transition from analogue to digital screening formats, the completion of this project was vital to the survival of the film exhibition industry in Croatia. A high percentage of digitalised theatres places Croatia amongst the leading European countries and its good practice now serves as an example to others.
The digitalization of 29 cinemas (28 screens and six festivals) cost a total of 12,5 million Kuna, of which 7,5 million was covered by the Ministry of Culture. The Ministry of Culture co-financed 60% of the equipment cost in larger cities and 70% of the cost in smaller ones. The cinema owners and the local and city self-governments covered the remaining costs. This technical and financial undertaking was accompanied by agreements imposing programming obligations that will secure a new level of national repertoire with respect to cultural and educational value.
The continuation of the digitalization project is oriented towards the development of screening activities of independent cinemas.
You can read all about the course of the digitalization project since its inception in 2011 in texts tagged under "digitalization" in the News section.