Xavier Kawa-Topor the recipient of the Animafest Zagreb 2021 Award for Outstanding Contributations ot Animation Studies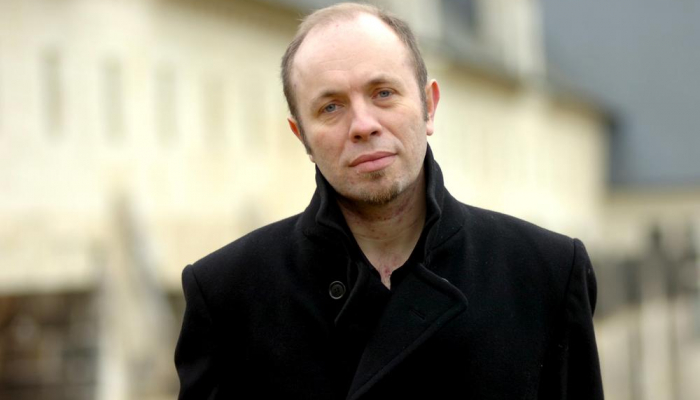 World Festival of Animated Film - Animafest Zagreb Festival Council decided to present the 2021 Award for Outstanding Contribution to Animation Studies to culture and film scholar and animation critic and historian, Xavier Kawa-Topor.
Xavier Kawa-Topor uses his broad knowledge of humanities to create solid foundations in studying moving images, with animation bearing a special significance. This is evident from the fact that he established the French-speaking NEF Animation professional platform in 2015, as well as from diverse practical activities in supporting contemporary and classic animation. Topor's festival and other programmes, the books he wrote or edited on animation history (individually or in association with experts such as Phillipe Moins, Ilan Nguyen and Jean Rubak), made an exceptional contribution to the knowledge, studying and promotion of Japanese animation and artists like Hayao Miyazaki, Koji Yamamamura, Yamazaki Takashi or Isao Takahati, and he also strived to explore the masterpieces of many other filmmakers, like Ladislas Starevitch, René Laloux or Michael Dudok de Witt.
All these successes, as well as articles and essays on animation published in leading professional magazines, such as Blink Blank (as one of the founding editors), serve to illustrate Topor's skill in synthesis just as much as his exploratory zeal, individual creativity and inclination to team work in promoting animation.
With presenting and analysing animation, often especially bearing in mind the specifics of younger audiences, Topor has made an immense educational effect, helping Western Europe and the entire global community of animation lovers to define the canons of the most important achievements in this art. On the other hand, he never forgot to acknowledge contemporary values, which made him one of the most significant animation scholars worldwide.
The Award for Outstanding Contribution to Animation Studies will be presented to him at the official opening ceremony of Animafest in Zagreb, 7 June 2021. Xavier Kawa-Topor will also be a keynote speaker at Animafest Scanner VIII 2021 - Symposium for contemporary animation studies which will take place 8-9 June 2021 during the 31st World Festival of Animated Film - Animafest Zagreb. International film and media researchers are invited to present the latest findings in the field of animation at the 'Animafest Scanner VIII 2021'. Application deadline is March 15th. More details about the application can be found here.
Cover photograph: Xavier Kawa-Topor
(*photograph source: Animafest.hr.)