Vanja Kaluđerčić appointed new director of International Film Festival Rotterdam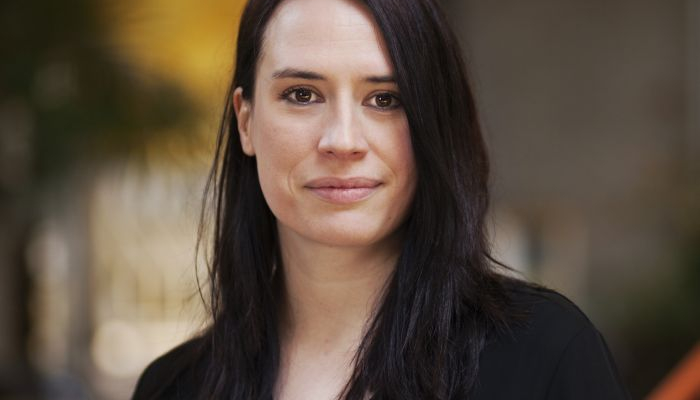 Croatian co-production market expert and acquisitions executive, Vanja Kaluđerčić, has been confirmed as the new director of International Film Festival Rotterdam (IFFR). She will work alongside managing director Marjan van der Haar.
Vanja Kaluđerčić is presently director of acquisitions at MUBI. She will shadow the outgoing director Bero Beyer in his final festival at the helm from January 22 - February 2, 2020 before Beyer leaves to take over as CEO of the Netherlands Film Fund in March. Kaluđerčić will take the reins at IFFR on March 1, 2020, to oversee the 50th anniversary edition of the festival in 2021.
The appointment sees Kaluđerčić return to IFFR where she was head of IFFR Talks from 2016 to 2018. Since studying comparative literature and cultural sociology studies at the University of Ljubljana in Slovenia, the much travelled Kaluđerčić has held acquisitions posts at both Coproduction Office in Paris and at Slovenia-based distribution company Demiurg. She has also served as the head of Holland Film Meeting, the industry side of the Netherlands Film Festival, from 2016 to 2017, and as a programmer of features and short films at the Sarajevo Film Festival from 2008 to 2016. Additionally, Kaluđerčić has worked in different capacities with Les Arcs European Film Festival, Cinéma du reel and CPH:DOX.
'Without a shadow of a doubt, Rotterdam has been the most important festival in my professional career,' Kaluđerčić told Screen in an exclusive interview. 'It is the place that is known for its welcoming of young film professionals from all corners of the world. After my very first visit, more than a decade ago, it has always remained inspirational in terms of its film programming and a key place to build one's own network.'
She called the festival 'a launchpad' for her career.
'IFFR has a great legacy as a festival, and the 50th edition should look back at all that has been achieved so far,' she continued. 'As much as it will celebrate its past, it will also look into the future and set the tone and agenda for years to come.'
She pinpointed what she felt to be IFFR's greatest strengths, among them its reputation for 'championing young talent and offering amazing co-production opportunities through CineMart, the Hubert Bals Fund, and Boost!.'
On the industry side, she promised that the focus at IFFR will remain 'on being relevant for international co-production, which requires a deeper understanding of what the key stakeholders today need to successfully develop, (co)produce and distribute their films.'
Kaluđerčić also talked about IFFR tapping into 'new audiences and younger audiences to keep growing as a festival. Think, for example, of the increasing amount of ex-pats coming to the Netherlands. There is a great opportunity to bring these new communities to the festival.'
Asked about her programming tastes, Kaluđerčić referred to the work she has done at events such as Sarajevo Film Festival, CPH:DOX and Cinema du Reel, dealing with everything from 'very niche and obscure and unconventional cinema to much broader, mainstream arthouse titles, all of which have allowed me to experience cinema in its broadest spectrum.'
Meanwhile, she suggested her experiences in all-rights distribution had taught her 'about the realities of the market'.
Thanks to her earlier experience at IFFR and her time at the Holland Film Meeting, Kaluđerčić is a well-known and popular figure in the Dutch industry. She started her career working at Motovun Film Festival in Croatia and the at Slovenian Cinematheque.
(The article has been taken from Screen Daily)
*Photo credit: Vera Cornel