The 14th Ex Oriente Film Will Begin in Split; Join its Open Programme!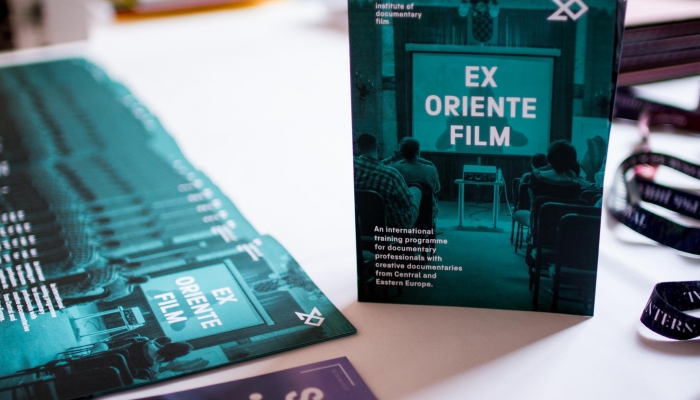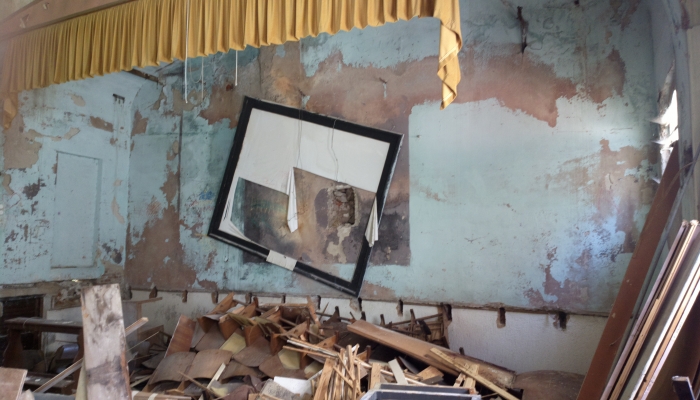 On June 27th, the new edition of Ex Oriente Film workshop will start in Croatia. Located in the beautiful city of Split, in cinema Zlatna vrata in historical centre of the city, part of the programme will be open to all interested public.
Ex Oriente Film workshop is an international training programme focused on development and funding of creative documentary films. The 12 director-producer teams selected out of tough competition of applicants, will come to discuss and fine-tune their creative documentary projects with renowned documentary experts. Among the guest tutors of the first session in Split, there will be such acclaimed professionals as Emma Davie, Peter Mettler, Ivo Trajkov, Želimir Žilnik, Nenad Puhovski, Kateřina Šedá or Iikka Vehkalahti...
Apart from the closed group workshops and individual consultations, Ex Oriente Film traditionally offers a diverse programme that will be open to all interested public. Here's the open programme you can look forward to this year:
Tuesday, June 28, 2016
10.00 – 11.30 Lecture: AUTOBIOGRAPHICAL DOCS AND OTHER TRENDS IN DOCUMENTARY
FILMMAKING
In his inspirational lecture, Nenad Puhovski will reflect, from the position of an awarded author, producer, as well as a festival director and currator, his views and experience with autobiographical documentaries and other dominating trends and challenges in documentary filmmaking.

17.00 – 18.30 Masterclass: KATEŘINA ŠEDÁ - EVERYTHING IS PERFECT
Awarded visual artist Kateřina Šedá will demonstrate how to bring residents from various localities together in a nontraditional way and how to awaken a permanent change in their behavior. Her masterclass will focus both on the methods of fieldwork in difficult locations, as well as the search for forms to best record this investigated reality.

21.00 Screening: LOGBOOK_SERBISTAN (94 min, dir. Želimir Žilnik, Serbia 2015, ENG subtitles)
The 94-minute docu-drama follows the lives of illegal migrants and asylum-seekers who are housed in refugee centers in Serbia following dramatic flights from the war and destitution gripping areas in North Africa and the Middle East. The screening will be introduced by the director and producer of the film.

Wednesday, June 29, 2016
10.00 – 11.30 Masterclass: DOCU-FICTION METHOD used by ŽELIMIR ŽILNIK
Director Želimir Žilnik will present his film methodology with a special focus given to his way of using the interaction between documentary and feature film. In his masterclass, he will use clips from his films to demonstrate his filmmaking method and the techniques employed in his films.

17.00 – 18.30 Masterclass: EMMA DAVIE
How can structure liberate our vision and voices as filmmakers? Looking at examples from around the world, this talk by renowned Scottish film director and curator Emma Davie will muse on how form can be a unique expression of the director's filmic explorations - not a blueprint imposed on it to make a story "work".

PARALLEL PROGRAMME:
17.00 – 18.30 Case Study: DOCUMENTARY MINORITY CO-PRODUCTIONS WITH CROATIA
Producer Vanja Jambrović shares her experience from documentary projects she was involved in as a minority co-producer. Strategies, benefits, opportunities, as well as possible pitfalls of minority coproducing with Croatia?

21.00 Screening: CZECH DREAM (87 min, dir. Filip Remunda & Vít Klusák, 2004, ENG subtitles)
In a humorous multiawarded documentary exploration, the two filmmakers set out to explore the psychological and manipulative powers of consumerism in all its perversity, by creating an ad campaign for a fake supermarket that will never even start to exist! The screening will be introduced by the director Filip Remunda.
Thursday, June 30, 2016
15.30 – 17.00 Lecture: THE ROLE OF PUBLIC BROADCASTERS IN DOCUMENTARIES
... and how to deal with them. Producer Christine Camdessus and former commissioning editor at YLE, Iikka Vehkalahti, share their experience on the dynamics of independent producer – public broadcaster relationship.

19.30 Screening: GAMBLING, GODS AND LSD (180 min., dir. Peter Mettler, Canada/ Switzerland,
2002, ENG subtitles)
A Petr Mettler's inquiry into transcendence becomes a visionary, intuitive journey across countries and cultures, interconnecting people, places and times. A lucid and personal portrait of our times. The screening will be introduced by the director.
Friday, July 1, 2016
15.00 – 16.30 Masterclass: PETER METTLER
Reflecting on his 30-year career, Peter Mettler will speak to the art of embracing accident and improvisation in documentary filmmaking, as well as the use of instincts in the editing suite. Master class will provide participants with insights into the working methods and philosophy of this truly singular filmmaker.

17.00 – 18.00 Presentation: CINEMA MEDITERRANEAN & Screening: ISLANDS OF FORGOTTEN CINEMAS (dir. Ivan Ramljak, 35 min, 2016)
Presentation of unique project of cinema revival in Dalmatia followed by a screening of a poetic documentary about the lost culture of going to the cinema in small Croatian island towns during the second half of the 20th century. The presentation will be held by Alen Munitić and Vanja Jambrović.
The programme is held in cooperation with Hulahop Art & Film Production. All lectures will be presented in English. Admission free.