Studio Dim's Project Wins Award at Cinekid JCM in Amsterdam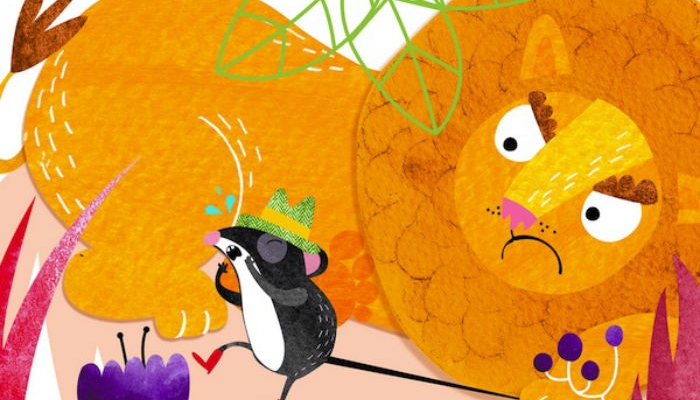 TV series in development, Let's Play a Story, produced by Studio dim, has won the best project award at the recently closed Junior Co-production Market which took place as part of the children's festival Cinekid in Amsterdam. This animated TV series for pre-school children was presented by producer Darija Kulenović Gudan and author/director Marina Andree Škop.
HAVC also supported the development of this TV series at its last public call for TV project development. Let's Play a Story was early in October successfully presented at Cartoon Forum in Toulouse, France, the leading European pitching forum for animated TV series. The series is intended for children age 3 to 6, and is based on the idea that every child can become a narrator. It is a continuation of the idea promoted by UNICEF last year in its 'Read to Me' campaign, encouraging the habit of reading and narrating to children since birth. Next to its entertaining quality, narration educates children, develops their imagination and ensures their spiritual and social progress. However, this series takes a step further and, in addition to teaching children how to listen and understand stories, it encourages them to learn how to talk through play.
The project was designed and will be directed by Marina Andree Škop, written by Pavlica Bajsić, illustrated by Srđana Modrinić. Director of photography is Filip Tot and head animator Alen Vuković. The series is announced to star Dijana Vidušin and Roko Duplančić, with Darija Kulenović Gudan from Studio dim as producer.
Cinekid for professionals is a five-day event taking place during the children's film festival Cinekid in Amsterdam, gathering TV buyers, broadcasters, producers, authors, distributers, sales agents and journalists with a focus on children's topics. The industry section Cinekid for professionals includes the traditional Junior Co-production Market; this year it presented 30 new and innovative projects in development for children and youth (13 films, 10 TV series and 7 transmedia projects).
A teaser can be seen on this link.