RE-ACT opens call for co-development funding scheme and First Cut Lab autumn session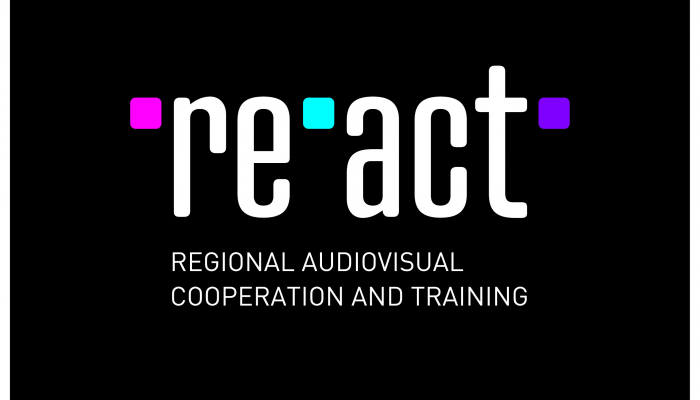 For the sixth time, the RE-ACT (Regional Audiovisual Cooperation and Training) initiative announces its call for project co-development funding and is once again joining forces with First Cut Lab, opening its call for the autumn workshop session for feature fiction films in editing phase. Deadline for applications is 15 November 2020.
The call for co-development funding of co-production projects is intended for feature-length fiction, documentary and experimental projects as well as feature length and short animation films. Eligible for application are the projects involving at least two co-producers from partnering countries and supported by at least one of the RE-ACT member funds or a supranational fund, the projects preferably thematically linking the territories of Croatia, Serbia, Slovenia and Friuli Venezia Giulia region. At least one member of the film team (either the director or one of the producers) should be working on a feature (fiction or documentary) or short animation film for the first or second time.
Deadline for application is 15 November 2020.
The RE-ACT Co-Development Funding scheme supports a maximum of eight projects with a minimum financial support of € 10 000 per project per year. The recipients will be selected by the Programme Council (appointed by the RE-ACT member funds) in consultation with third party experts and announced in January 2021, during the When East Meets West Co-Production Forum in Trieste.
For detailed guidelines and application form for the co-production projects visit www.filmreact.eu.
First Cut Lab: Autumn Session
After a very successful summer session, RE-ACT joins forces once again with First Cut Lab, the consultancy program designed for feature films in editing phase from Croatia, Friuli Venezia Giulia region, Serbia and Slovenia.
During the workshop selected producer/director teams will screen their full rough cut in a private session and receive expert feedback on their edit from three top international film professionals (creative producers, festival programmers, sales agents, etc) as well as tailor-made advice from a consultant editor. The main goal is to foster the artistic potential of the selected rough cuts and, at the same time, to increase the sales, festival and circulation potential of the completed films.
The workshop will take place online during the period from December 1, 2020 to January 15, 2021. The core of the Lab takes place over two consecutive days, and the exact dates will be chosen in agreement with the selected teams to best answer the needs of their films.
Deadline for application is 15 November 2020.
Thanks to the partnership with RE-ACT there is no participation fee and selected director and producer should be available during the days of the workshop.
You can find eligibility criteria, application form and guidelines HERE.
In the past six years RE-ACT has achieved great results in connecting professionals and boosting co-productions between Croatia, Slovenia and Friuli Venezia Giulia region. Last year Film Center Serbia became a new member and Serbian professionals have been able to submit their projects and participate in all RE-ACT training and networking initiatives planned. From 2020 Film Center Serbia has become a full member and therefore Serbian projects and producers will also be eligible for the co-development funding scheme.