RE-ACT announces six selected projects in the first round of co-development funding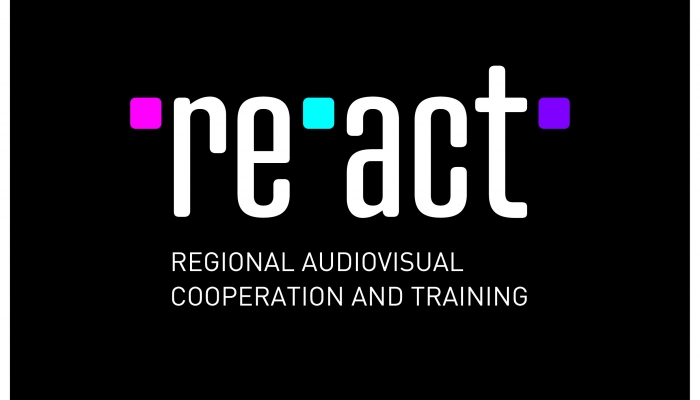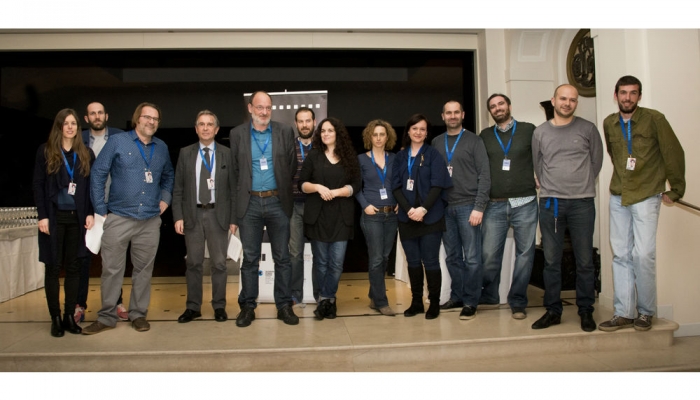 Trieste, 25 January 2016 – During a brief ceremony held in the framework of the annual When East Meets West Co-production Forum in Trieste, the representatives of Croatian Audiovisual Centre, Friuli Venezia Giulia Audiovisual Fund and Slovenian Film Centre, the partner funds of the transregional audiovisual cooperation and training initiative RE-ACT set up in 2015, announced a selection of six projects, recipients of the first round of RE-ACT co-development funding support.
RE-ACT co-development funding scheme which can support up to six projects per year with a minimum of 10,000 Euros per project is intended for feature-length fiction, documentary, animation and experimental projects, as well as short animation projects in advanced stages of development, and is aimed at filmmakers and producers from the territories of the partner funds who wish to co-develop projects together and foster closer professional ties in between Croatia, Friuli Venezia Giulia (IT) and Slovenia.
Six projects in question, awarded 10,000 Euros each, were chosen out of 30 applications in total, by the Programme Council of the RE-ACT, in consultation with two renowned European film experts: Françoise von Roy and Martichka Bozhilova, for fiction/animation and documentary projects respectively.
A list of selected projects:
1. History of love, writer/director: Sonja Prosenc, fiction
delegate producer: Rok Sečen, production: Monoo (Slovenia), co-production: Nukleus film (Croatia), Duo production (Iceland)
2. i_Island, writer/director: Miha Čelar and Mate Dolenc, cross-media documentary
delegate producer: Miha Čelar, production: Astral Film (Slovenia), co-production: Factum (Croatia), Quasar Multimedia (Italy)
3. Life Anew, writers: Carlo Zoratti and Cosimo Bizzarri, director: Carlo Zoratti, fiction
delegate producer: Marina Rosso, production: Alpis (Italy), co-production: Nukleus film (Croatia), DetailFilm (Germany)
4. Murder in the Cathedral, writers: Mima Simić, Jasna Žmak, Matija Pisačić, directors: Matija Pisačić and Tvrtko Rašpolić, animation
delegate producer: Dijana Mlađenović, production: Kinematograf, co-production: Invida (Slovenia), Denis Friedman Production (France)
5. Storks, writer/director: Tomislav Jelinčić, documentary
delegate producer: Danijel Pek, production: Antitalent (Croatia), co-production: Staragara (Slovenia)
6. The lost Dream Team, writer/director: Jure Pavlović, documentary
delegate producers: Jure Pavlović and Luka Venturin, production: Sekvenca (Croatia); co-producer: Staragara (Slovenia)
Call for applications for the 2nd RE-ACT Workshop 2016 opens
Also announced at the ceremony in Trieste was that the second RE-ACT Workshop will be held from 2nd till 5th June 2016 during the 12th Kino Otok Izola Cinema Film Festival in Slovenia, alongside the TorinoFilmLab international FrameWork programme.
The first RE-ACT Workshop was in Motovun (Croatia) in July 2015, where during four days, six creative teams, coming from three partner countries of the RE-ACT initiative worked on development of their projects under the supervision of the group leader Stefano Tealdi, as well as the documentary expert Rada Šešić, and benefited from the professional input by the experts of the Torino Film Lab.
Six creative teams chosen for the 2nd edition of the RE-ACT Workshop in June 2016 will have, as their predecessors, the same opportunity to:
hold individual meetings with TFL and RE-ACT experts/tutors focusing on the main areas of filmmaking, such as script development, directing, image, sound, producing
work in group sessions and form long term creative and business partnerships
participate in FrameWork's plenary sessions
take part in a tailor-made networking platform and present their projects to possible co-producing partners and film funds' representatives from FVG, Slovenia and Croatia
Deadline for applications for RE-ACT Workshop 2016 is 15 March 2016.
For more info please visit www.filmreact.com or write an e-mail to info@filmreact.eu.