MIDPOINT TV Launch: Croatian TV series Afterparty wins HBO Europe Award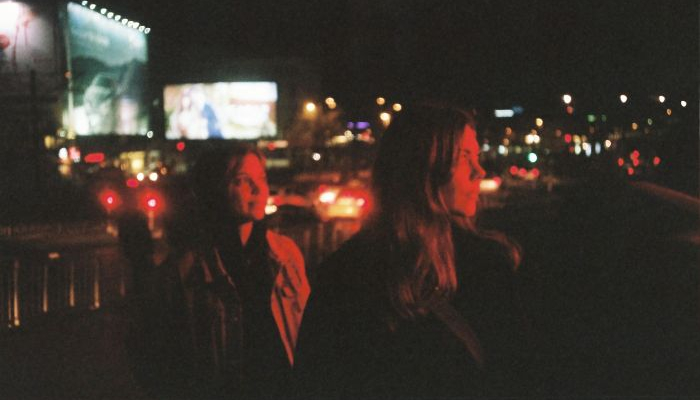 Following the six-month-long online intensive training programme, MIDPOINT TV Launch, and the final pitching session, held on Thursday, 26th Nov, TV series project Afterparty, written by Dora Šustić and produced by Maja Pek-Brünjes (Antitalent), has been awarded the HBO Europe Award for best project, which comes with a 5,000 USD prize for further project development.
"Afterparty is in the phase of project development. At the Midpoint TV Launch workshop, we created the project bible, the pilot script and the summaries of the remaining episodes. We are very grateful to Midpoint for this opportunity and such an amazing experience. We are also thankful to the other teams in our group and group leader Gabor Krigler, for their feedback, which has helped us to iron out the kinks in our story and characters. We would also like to thank the Croatian Audivisual Centre for supporting our participation in the programme. The HBO Europe award for best series will undoubtedly speed up the process of finding the right partners involved in the next phase of development and production," said producer Maja Pek-Brünjes on the occasion.
TV series Afterparty follows the sexual and political awakening of four best friends in the face of rising conservatism.
In contemporary Zagreb, four best friends in their late twenties – Lucija, Iva, Ruža and Maja – navigate their way around dead-end jobs, crazy parties, turbulent and unconventional relationships, as the Croatian neoconservative movement gains momentum. The story revolves around Lucija, who works as a cleaner for a prominent anti-abortion advocate, however, when Iva gets pregnant and decides to have an abortion, the four friends begin to question their values and change their worldview. Soon, their intimate and personal stories become political and ideological issues, while Lucija and her friends must revise their convictions, friendships and way of life in order to take a stand against shame, chauvinism and violence. Their quest to find their own voices leads them to discover their values and the true meaning of friendship.
On behalf of HBO Europe Steve Matthews presented the award: "As always this was a very difficult decision: several of the projects displayed extremely high levels of craft, while the teams were collaborative and very determined to keep pushing themselves. However, one stood out for having achieved those craft objectives, but which also displayed an additional spark of personal passion and the courage to explore difficult and controversial modern topics with great honesty. A writer's job is to explore an issue, not to preach about it – and for that reason the winner of this year's HBO Europe prize is Afterparty."
This year's edition of MIDPOINT TV Launch training programme included 20 participants with a total of nine projects. All the participants completed three cycles of demanding online workshops and training, consisting of group sessions, individual consultations, lectures and intensive work on the script, as well as on producing, financing and pitching strategies. the programme group leaders were Hungarian producer Gábor Krigler (Joyrider), who is also the programme Head of Studies, English author/screenwriter and Head of TV series project development Ben Morris (Mr. Selfridge, Bancroft) and French TV scriptwriter and producer Cyril Tysz (SKAM France). Other tutors in the programme included Marike Muselaers, Michaela Sabo, Ben Harris, Christopher Mack, Steve Matthews, Maggie Murphy, Rumle Hammerich, Fabian Haslob, Nebojša Taraba and many others.
The invitation to apply to MIDPOINT TV Launch 2021 will open in a few days, with the deadline for applications set for 31st January 2021.
For more details, please visit the MIDPOINT Institute official website.
Cover photograph: scene from TV series Afterparty
(*photograph by: Asiana Jurca Avci)