Manivald and Deer Boy at Sundance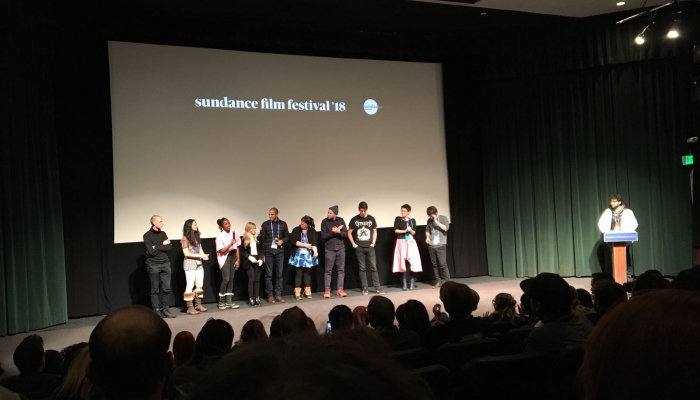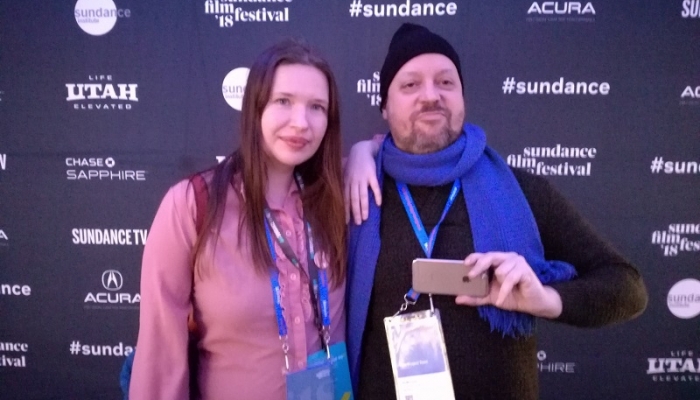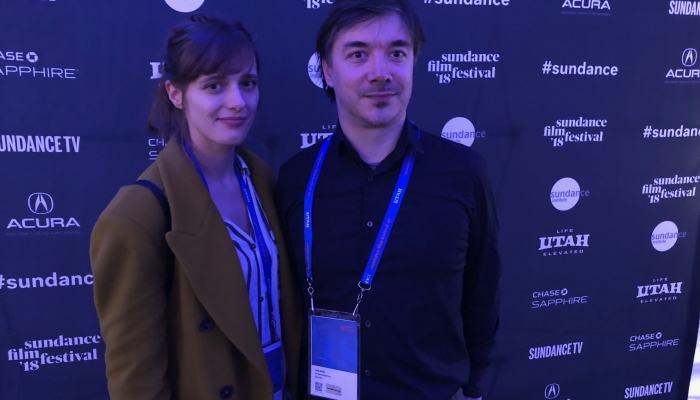 Two Croatian minority co-productions screened on the second day of America's biggest independent film festival. The screenings at Sundance were attended by the members of the films' crews. Manivald is competing in the Animation Spotlight category, while Deer Boy screened in the Midnight Shorts programme.
On Friday, January 19th, late afternoon, local time, the Sundance audience at the Redstone Theatre had the opportunity to see the short animated film Manivald, a Canadian-Croatian-Estonian co-production. The screening was attended by director Chintis Lundgren and Croatian co-producer Draško Ivezić, who also co-wrote the film with Chintis. Ivezić said:
'I am happy to be here and see the audience's reaction in person. Moreover, I will learn a lot at Sundance about short films screened to massive audiences and how to use that knowledge toward making Croatian films relevant within the global market. I am excited that my script will be carefully analyzed by American film industry veterans. It is an incredible motivator to continue working on an even better catalogue of films at our studio, Adriatic Animation.'
The Estonian film director who currently lives in Croatia could also not hide her elation of the film's success in Park City:
'I am so happy the Sundance short film committee saw Manivald as a film worth screening. It offers hope that my characters, with their characteristic style, can be attractive to any audience. I'm also proud that this is Estonia's first short film at Sundance, which does not just mean a lot to me, but to my fellow directors, especially the female ones.'
Deer Boy screened just before midnight in Prospector Square Theatre in Park City. This short film about the son of a hunter who grows horns mixes elements of fable and horror, and is a Polish-Croatian-Belgian co-production. The numerous film crew at Sundance was headed by director and writer Katarzyna Gondek, while Croatian members who attended the Deer Boy screening include co-producer Barbara Vekarić (Motion Film Association) and sound designer Ivan Zelić.
'We are all so excited and proud that Deer Boy is at Sundance! Our main goal for the film has been accomplished. I identified with the Deer Boy project at the Nisi Masa short film scriptwriting workshop. I loved how Katarzyna worked and thought, and so we agreed on this collaboration. Since the film was shot without sound our biggest challenge was recreating the sound in full (our talented sound engineer Ivan Zelić was responsible for this grand task) and choosing actors for the voices. About one hundred people tried out for five roles in the film, of which I suggested approximately 15 of them to Katarzyna, after which she decided on Doris Šarić Kukuljica as the mother, Kristian Ugrina as the father, Ivan Mokrović as the hunter, Dario Sabljić as older Deer Boy and Fran Dobrić as young Deer Boy. Furthermore, Tom Vujnović worked on visual effects for the film,' said Barbara Vekarić ahead of the screening.
Eva Cvijanović's animated short film Hedgehog's Home (Croatian co-producer – Bonobostudio) premiered at Sundance on Sunday, January 21st. All three films were made with support from the Croatian Audiovisual Centre. For more information please visit the official Sundance Film Festival website.
Cover photos: team from Deer Boy; Chintis Lundgren and Draško Ivezić; Barbara Vekarić and Ivan Zelić
(*Photo credit: HAVC)